16 November, 2023
Crews create some possum magic
ERGON Energy Network's Atherton crew has erected a lifesaving aerial crossing for possums on Lake Barrine Road.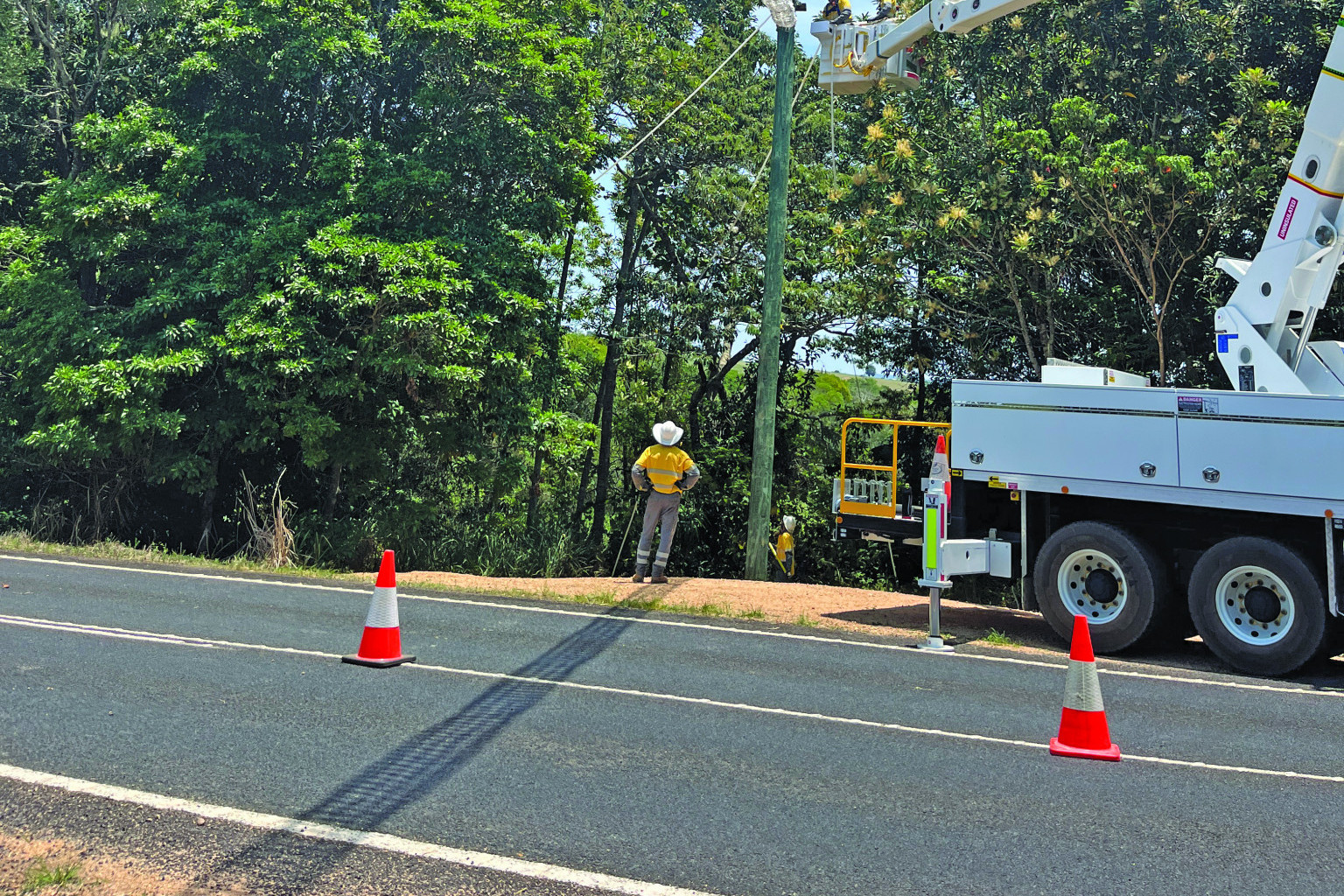 Ergon field construction officer Kent Lockett organised the job after a request from the South Endeavour Trust. 
"It's great for local crews to be able to give back to the community in this way and help keep our native species safe," he said.
"We've done a few of these possum bridges now and the latest construction is near a wildlife corridor that's been revegetated, close to the turn-off to Lake Eacham."  
South Endeavour Trust director Tim Hughes said Ergon's support of the project had been truly fantastic and it was great to see the possum bridge in the air.
"It is a key link in the corridor that the Tablelands community has been working on for nearly 30 years to connect Lake Eacham and Curtain Fig National Parks," he said.
"The bridge will provide a safe road crossing for a significant number of local endemic possums, including the Green Ringtail Possum, Striped Possum and Coppery Brushtail Possum."
He said a range of smaller wildlife would also use the bridge, including the Long-tailed Pygmy possum.
Most Popular