31 August, 2023
Crocodile set to stay in lake
A CROCODILE which has been scaring swimmers at Lake Eacham will not be removed.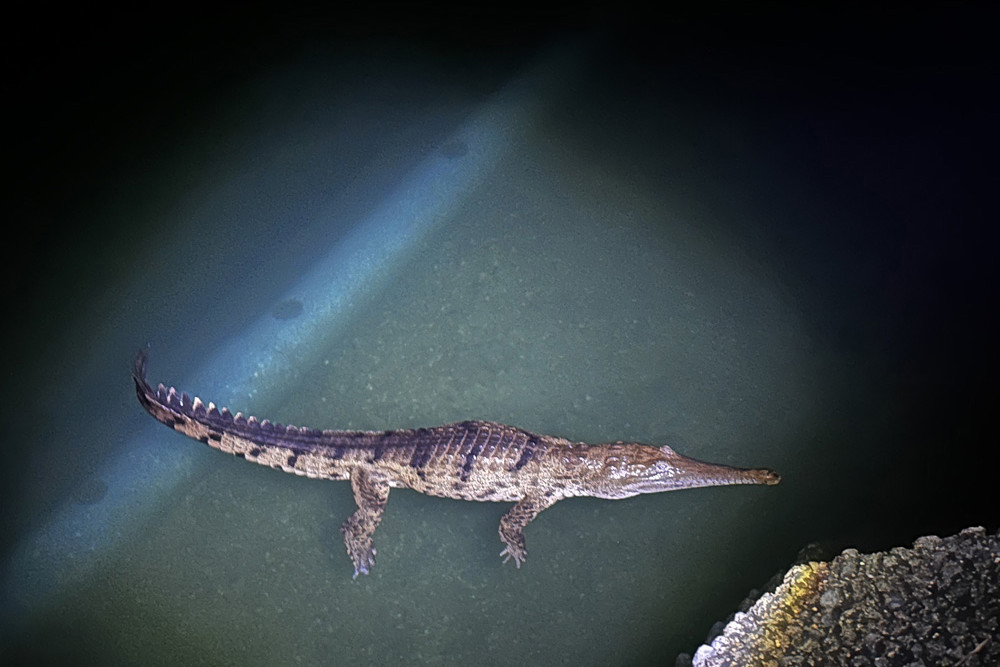 The Department of Environment and Science has declined Tablelands Regional Council's request for the animal to be relocated. 
The freshwater crocodile was in the spotlight last month after it "attacked" a local swimmer, causing anxiety amongst those who use the lake. 
Subsequently at TRC's July meeting, Cr David Clifton raised concerns for the swimmers and the crocodile's wellbeing.
Chief executive officer Gary Rinehart sent a letter directly to Minister for the Environment and the Great Barrier Reef, Science, and Multicultural Affairs, Leanne Linard and the department asking for its immediate removal. 
The department has since responded, saying they have seen "no evidence of behaviour towards humans to suggest it should be removed".
"Lake Eacham… is a popular destination for locals and visitors alike however, it is also a place where nature is conserved and where visitors can observe native plants and animals in their natural setting," a spokesperson said. 
"The Lake Eacham 'freshie' is well known to locals and has been a resident of the lake for some time. There are signs advising of the crocodile's presence near the lake's boat ramp and swimming pontoon.
"We received no further reports about this crocodile acting aggressively since a person received minor injuries that may have been caused by brushing against the animal while swimming."
Mr Rinehart will send a letter back to the department requesting they reconsider their decision, focusing particularly on the animal's wellbeing.
"Freshwater crocodiles are not native to Lake Eacham, and we believe there is an unacceptable risk to swimmers," he said.
"The Department of Environment and Science declined our request to immediately remove the crocodile from Lake Eacham. 
"Their rationale is that national parks are a place where nature is conserved and where visitors may observe native plants and animals in the wild. 
 "We have responded to the Department of Environment and Science and asked them to reconsider their decision not to immediately remove the crocodile."
Most Popular