17 August, 2023
Decade of welcoming visitors
A DECADE of welcoming visitors will be celebrated by the Malanda Falls Visitor Centre this Sunday.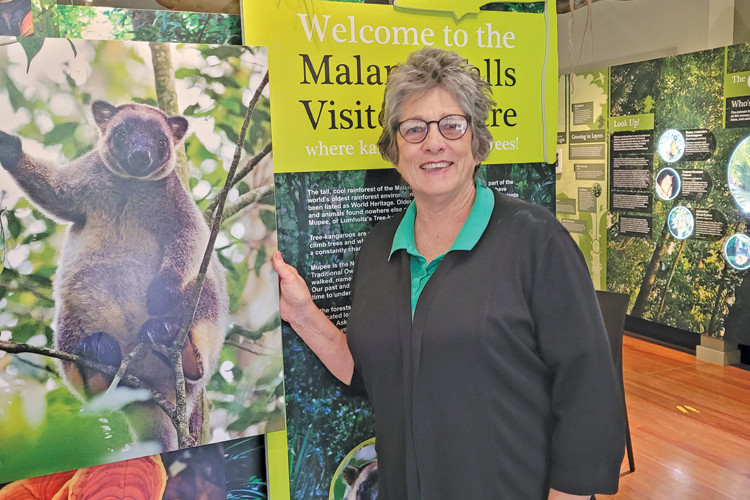 "This is definitely a milestone to celebrate, especially with more than 250,000 visitors passing through the door during this period," Councillor Dave Bilney said.
"The centre is the heart of tourism in Malanda and volunteers have contributed more than 77,000 hours of their time to keeping the centre pumping.
"This equates to more than $2M in contribution to the centre, town and region.
"It's truly a fantastic achievement and, like with all our centres, galleries, museum and nursery, we just couldn't reach these milestones without the support of our volunteers."
Annette Tranter has been volunteering at the Malanda Falls Visitor Centre since 2019.
"I like volunteering at the centre because I get to meet interesting and curious people exploring and discovering our area," she said.
"The staff and volunteers here are a great team and I feel privileged to work with such inspiring people.
"I have learned so much about our amazing Atherton Tablelands while developing many new skills.
"As we celebrate 10 years in our building, I encourage community members to consider volunteering and helping promote our northern treasures," she added.
The Malanda Falls Visitor Centre features the natural and cultural history of the region, and is particularly popular with families.
It has a great reputation for local products and has a good range of books on natural history and the region. The previous information centre was destroyed by fire in April 2010 and had been in operation since 1994.
Past and current volunteers are invited to morning tea at 10am Saturday 26 August to celebrate and reminisce.
Most Popular