16 September, 2022
Designer takes her fashion to the nation
FROM the small town of Kuranda to the biggest Australia runways, a small fashion label is taking the world by storm, receiving attention from industry icons such as fashion royalty Jimmy Choo.
By Ellie Fink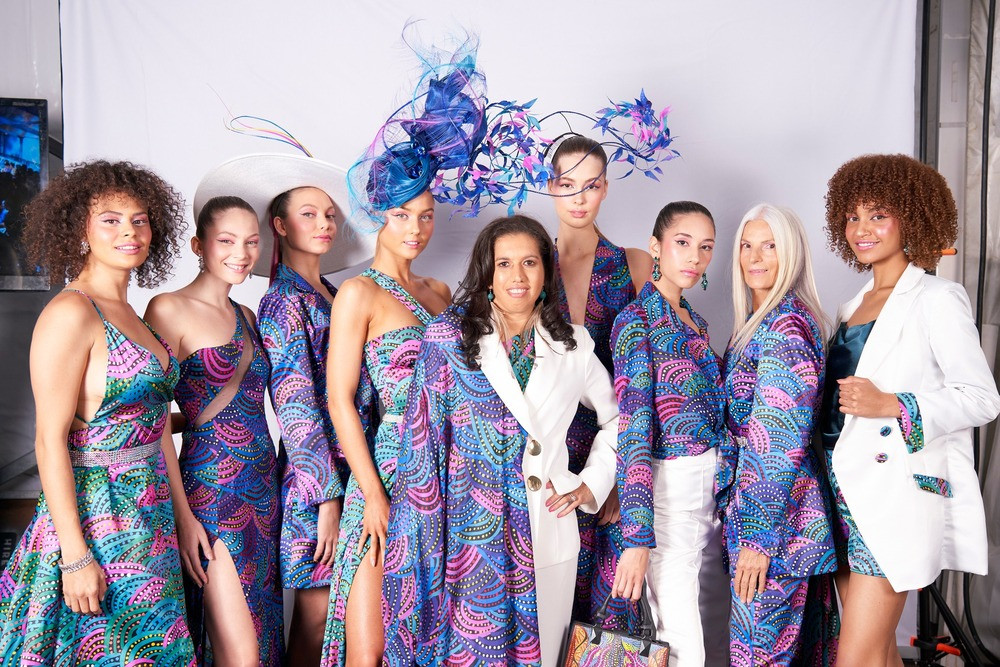 Proud Quandmooka woman and mother of three boys, Briana Enoch has combined her love for Country and her passion for art to create her label Jarawee – a name given to Briana as a baby by Kuranda elder Lalfie Thompson meaning "pretty little bird". 
The Jarawee label, which Briana launched in 2017, has been short-listed for many awards including the National Indigenous Fashion Awards, Fashion Designer Award and Textile Design Award, AusMumpreneur, Indigenous Business Excellence Award finalist, and Awards Australia – Community Achievement Award in the past few years alone. 
Briana's fashions have been featured on iconic runways for Australian Fashion Week at Carriage Works in Sydney, Melbourne Fashion Week, First Nation Fashion and Design in Brisbane and Sydney, Global Indigenous Runway in Melbourne and, most recently, the Brisbane Fashion Festival.
As well as capturing the attention of Jimmy Choo, her collection has been worn by Queensland Premier Annastacia Palaszczuk when she visited Tokyo to discuss the upcoming Olympic Games, Troy Cassar-Daley's daughter Jem Cassar- Daley and hundreds of award winning First Nation lawyers, business and corporate women across the country.
Briana's next business venture is in Perth in the coming weeks where she will attend the Indigenous Emerging Business Forum, where she hopes to learn and inspire other First Nations entrepreneurs.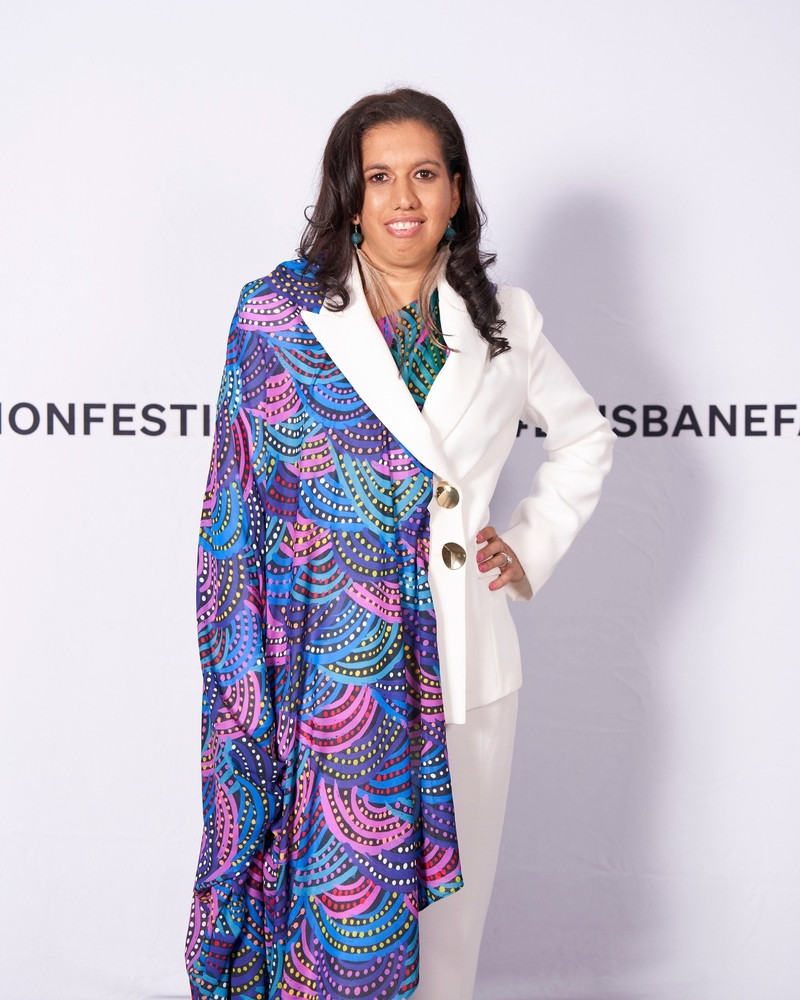 Her dream is to have her idol, singer Jessica Mauboy, who she will meet at the 23 September event, wear a piece of her clothing on stage. 
Briana had always been in love with painting on canvas, exploring her rich heritage and creating something beautiful with vibrant colours and intricate patterns.
Determined to take her art to the next level, she then began painting shoes and handbags with the intricate and unique designs catching the eyes of many.
Briana's career took off in an unimaginable way after she caught the eye of global shoemaker Jimmy Choo during an event in 2017, who took her shoes right off her foot to gaze upon her artwork.
"He saw the shoes I had painted, and he actually asked if he could take my shoe off to have a really good look at the details on it," she said. 
"I learned that not only is he a shoe artist, but he is actually just an artist of a type of traditional art.
"He is such big fashion royalty and an absolute icon and that was just a few years ago."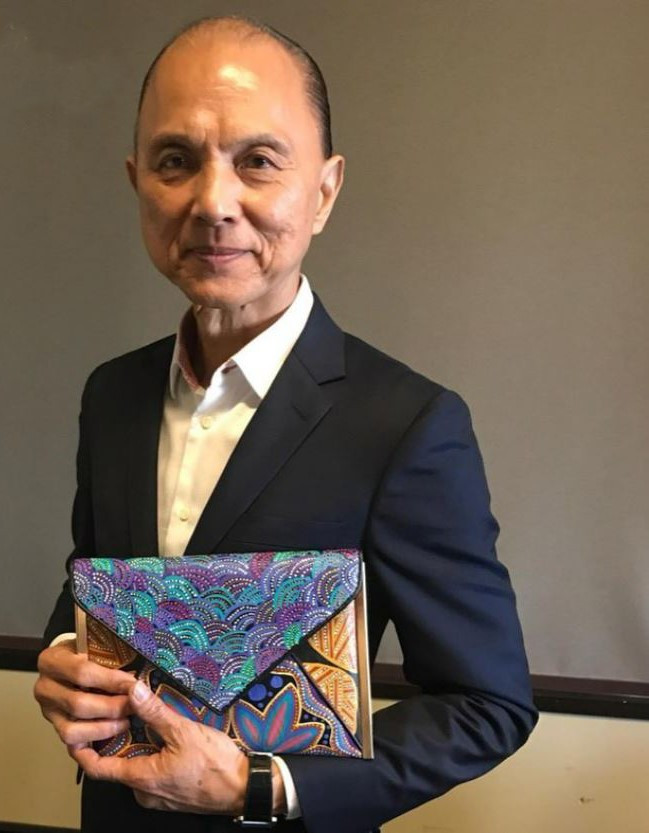 After spending some time working on shoes and bags, Briana began working on clothing that portrayed and displayed her father's Country. 
Interested and intrigued by her father's home and the way the ocean met the sea and the sand, she created her first collection "The Quandamooka Collection". 
Her designs represented her father's family, the Goori people (saltwater people) with blue patterns and the elements of green representing the eucalyptus tree.
Her first collection became so successful it was showcased at Australian Fashion Week last year.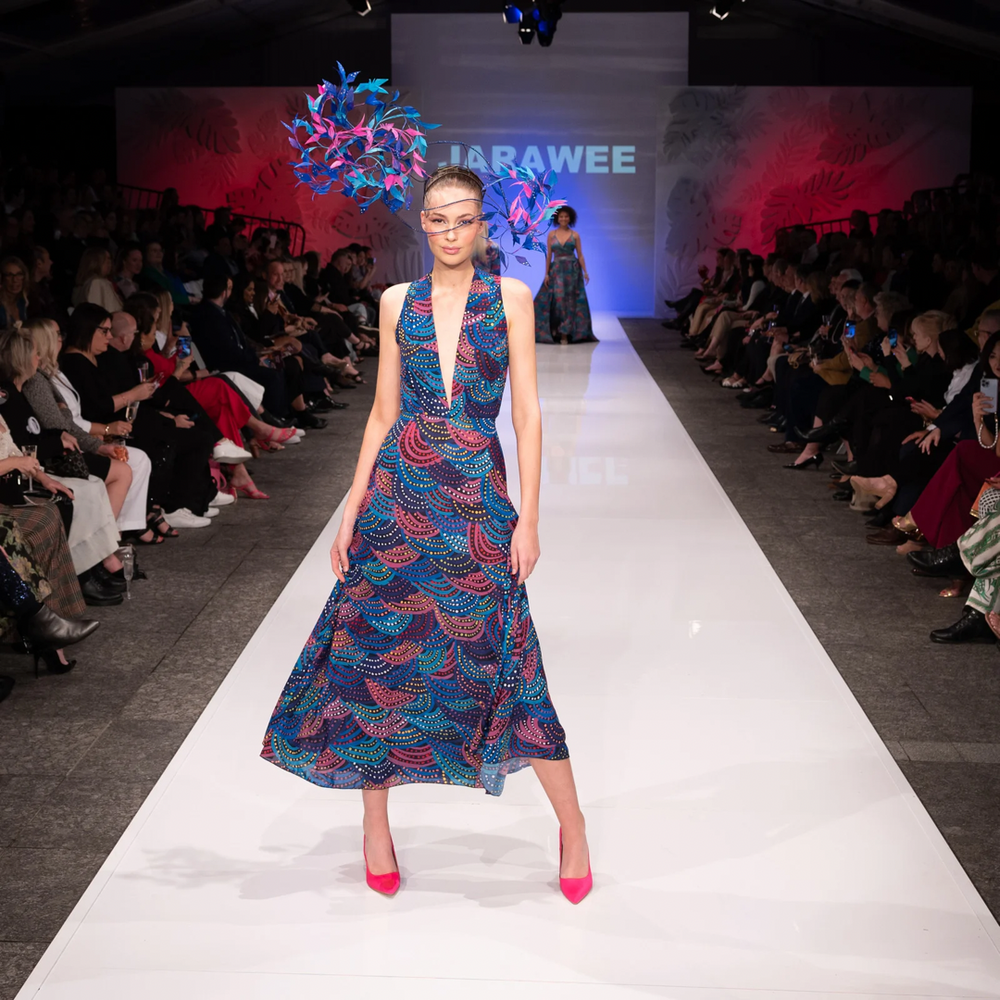 Tragedy struck Briana and her family with her father passing away only two weeks after her first couture collection inspired by him and his Country hit the runway.
Taking a year off to grieve, Briana put Jarawee on hold, unsure as to what would come next. 
Three months ago, Briana came back into the game with a collection for Brisbane Fashion week, teaming up with local boutique Sonlia Fashion to create the perfect millinery for couture.
"I have always admired Liana (from Sonlia) and her incredible work and to collaborate with her was amazing and each millinery complemented the dresses so well," she said.
"Liana created three pieces for me and when the first model went onto the runway, all I could hear was 'wow' from the crowd.
"I had the privilege to share the stage with two other First Nations designers and it is so amazing to see First Nations art being worn on every woman. 
"I think (the traditional art) on our clothing is not only beautiful but also has culture and stories connected with it that reflects our Country, our languages and who we are and that's what you want.
"We want to see that everyone can wear it and it is not just for First Nations people, it's for everyone and every day – we are trying to hit that high end couture for more and more women."
Most Popular