18 November, 2023
Dimbulah welcomes all to a magical festive event
DIMBULAH is gearing up for one of its biggest events of the year, hoping to bring the joy and fun of the festive season to everyone at its Christmas Under the Stars event to be held later this month.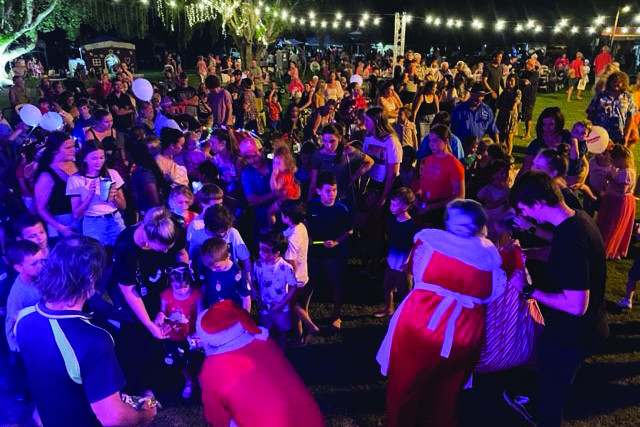 The event, being organised through the Dimbulah Community Centre, promises to be a magical evening filled with an array of exciting and fun activities and experiences for all ages.
Centre manager Grace Armenti said the Dimbulah community was excited about welcoming everyone to the Christmas Under the Stars event on 25 November, saying it defined the community spirit of the small town.
"We look forward to delivering an event that encompasses the spirit of Christmas and offers the perfect opportunity to celebrate the festive season with friends and family," she said.
"It is an occasion that brings our community together to celebrate the spirit of the season, and we wish to extend the warmth and joy of this gathering to a wider audience.
"The event has been carefully planned to be an affordable family fun night out, full of traditional festivities and joy.
"This event could not be possible without the unwavering support and dedication of the Dimbulah Community Centre Committee."
There are so many highlights throughout the evening but the most popular will likely be the highly anticipated arrival of Mr and Mrs Santa Claus.
Features of the event include over 30 market stalls, performances by the talented students from Dimbulah State School, an enchanting dance performance by the Dimbulah Dancers directed by Miss Gerry, live entertainment by band Dr Elephant, pedal karts of various styles and sizes, and Bugzy Bumblebee playing games and blowing amazing bubbles to entertain the crowd.
There's also the huge Cent Sale with over 60 prizes from QCWA Dimbulah.
When it comes to food, the event will offer a wonderful array of choices – from meals at the   Junction Pub bar to multicultural dishes from renowned food vans, including Safari Catering's South African cuisine, the delectable Greek Street Food Van offering popular Greek dishes, the new Jo-Jo's Hunger Hub, serving up festival fun food, a coffee van (for hot and cold coffee),  a licensed bar provided by Dimbulah Junction Pub, soft serve ice cream van Creation Jar Milkshakes, and a Fairy Floss stall.
Ms Armenti said the over 2m high huge Christmas Stocking raffle valued over $1000 would also be popular on the night.
"We are thrilled to announce that thanks to the generous support of the Mareeba Shire Council, Gambling Community Benefit Fund, Bendigo Bank, and many other businesses, it has enabled this event to be even bigger and better," she said.
"Their contributions through donations and grants have been instrumental in making our event a success. We are truly grateful for their valuable support."
Dimbulah's Christmas Under the Stars will be held from 5pm on Saturday 25 November at the Dimbulah Memorial Hall and park.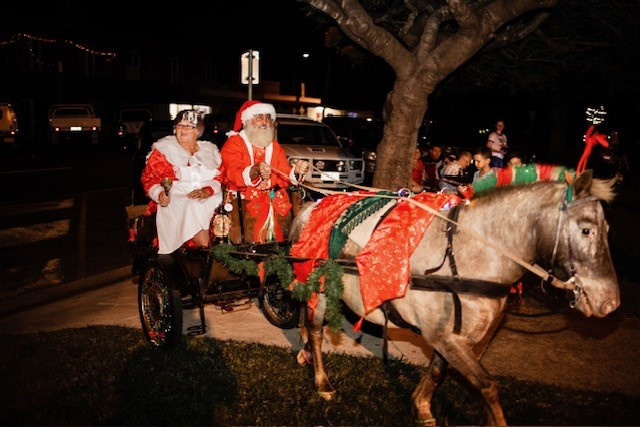 Most Popular