20 August, 2022
Donation helps drive mental health programs
MAREEBA Toyota and Hansen Ford has donated $3,000 to the Mareeba Community Centre to assist them in mental health related programs and projects happening within the centre.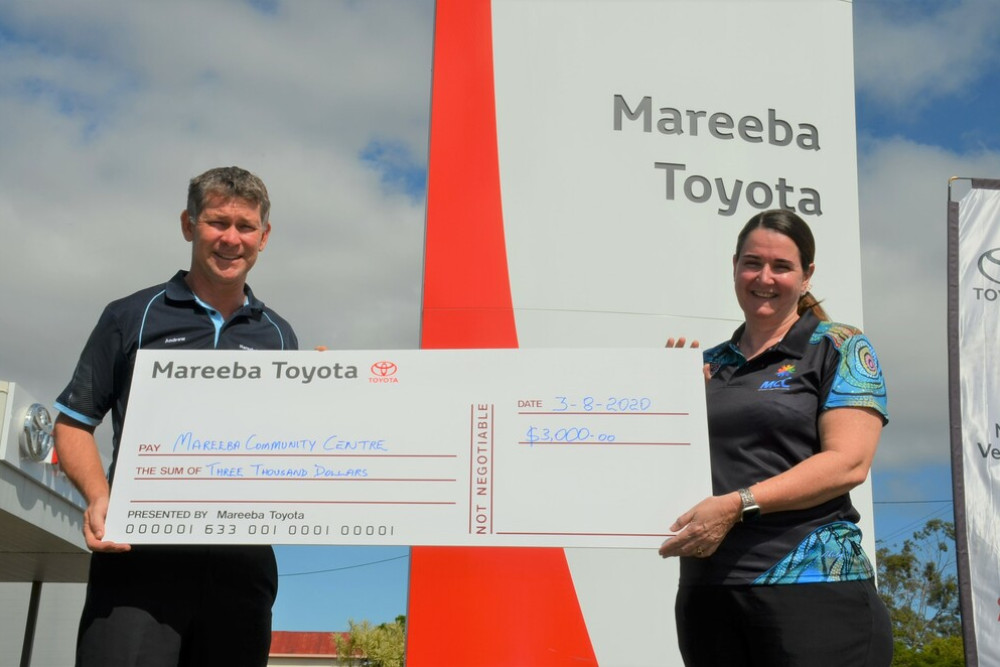 Toyota sales manager Andrew Ford believed mental health was an important cause to donate to and knew the community centre was the perfect place to donate. 
"There is a lot of people out there who need some help along the way with mental health and we have a personal connection with Dr Mark Bestmann (who tragically took his own life) and Margie Bestmann so it is a cause really close to our heart," he said.
"We think the community centre does a lot of important work with mental health and we hope people can contact them when they need help. 
"These funds will help them in the future to keep mental health projects up and run."
Most Popular