26 January, 2023
Donation helps lives across FNQ
AFTER the late Ted Simms donated $33,000 towards a charitable work of his choosing, the Cairns Lions Club has funded a new piece of vital equipment that is used for the early detection life threatening liver cancers and diseases for remote people across the Far North.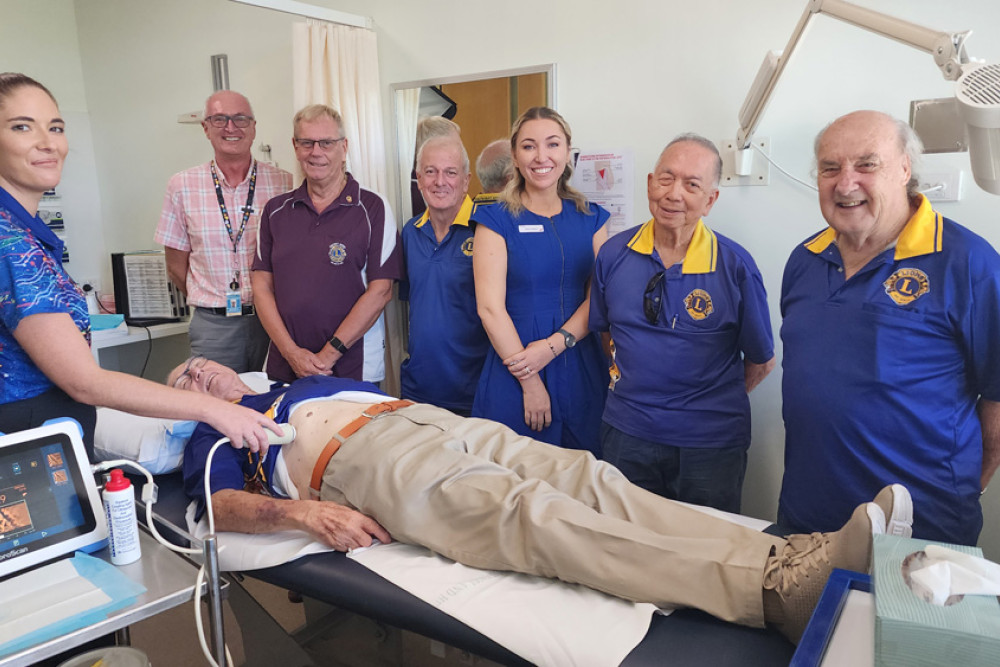 The portable fibroscan machine is used by the Liver Clinic, Outreach Team, and Cairns Sexual Health Service and while there is a larger version at the Cairns Hospital, the new mobile machine will be used on outreach visits throughout Cape York.

The decision was made to purchase the $80,000 machine through the Far North Queensland Hospital Foundation after the Cairns Lions successfully applied for a $15,000 grant from the Australian Lions Foundation and a $27,000 grant from Lions Club International Foundation combined with their own contribution of $6000 and Mr Simms' donation.
Liver disease was the 23rd leading cause of death in Australia in 2020 and affects one in three Australians with common causes being alcohol, hepatitis C, hepatitis B and now obesity-related fatty liver disease.
Aboriginal and Torres strait people are more at risk of developing liver disease with the 2016 census indicating 360 of the 24,319 Aboriginal and Torres Strait people living in the cape were diagnosed with Hepatitis B
Cairns and Hinterland Hospital and Health Service Director of Sexual Health Dr Darren Russell said the very generous gift would allow staff to easily assess a person's liver health and the stage of their disease.
"Treatments can then be put in place earlier, leading to better outcomes for the person and their community," he said.
"We are incredibly grateful to the Cairns Lions Club and to Mr Simms for making this life-saving technology available to the Far North community."
The new machine as already been put to work in Cape York communities with a recent trip in October already paying dividends.
"Patients and clinicians have been very excited with the news of the new portable mini fibro scan machine, especially from the most recent outreach trip to Bamaga and Thursday Island," Cairns and Hinterland Hospital and Health Service Research Coordinator Sharna Radlof said.
"The Hepatitis B Nurse fibro scanned 42 patients and detected early fibrosis in 10 of the 42 patients and detected an early Cir-rhosis diagnosis in one patient."
Mr Simms' daughter Tricia Waldby expressed gratitude to the Cairns Lions Club for their choice of project for her father's bequest.
She said her father would have been very proud that his bequest facilitated such a worthwhile and much-needed piece of medical equipment for the people in remote areas of Far North Queensland.
Most Popular