13 November, 2023
Electric end to bullriding final
THE Far North's top cowboy, Braydon Wellby, has done it again, securing the Great Northern Bullriding Series grand final and putting a cool $10,000 into his back pocket.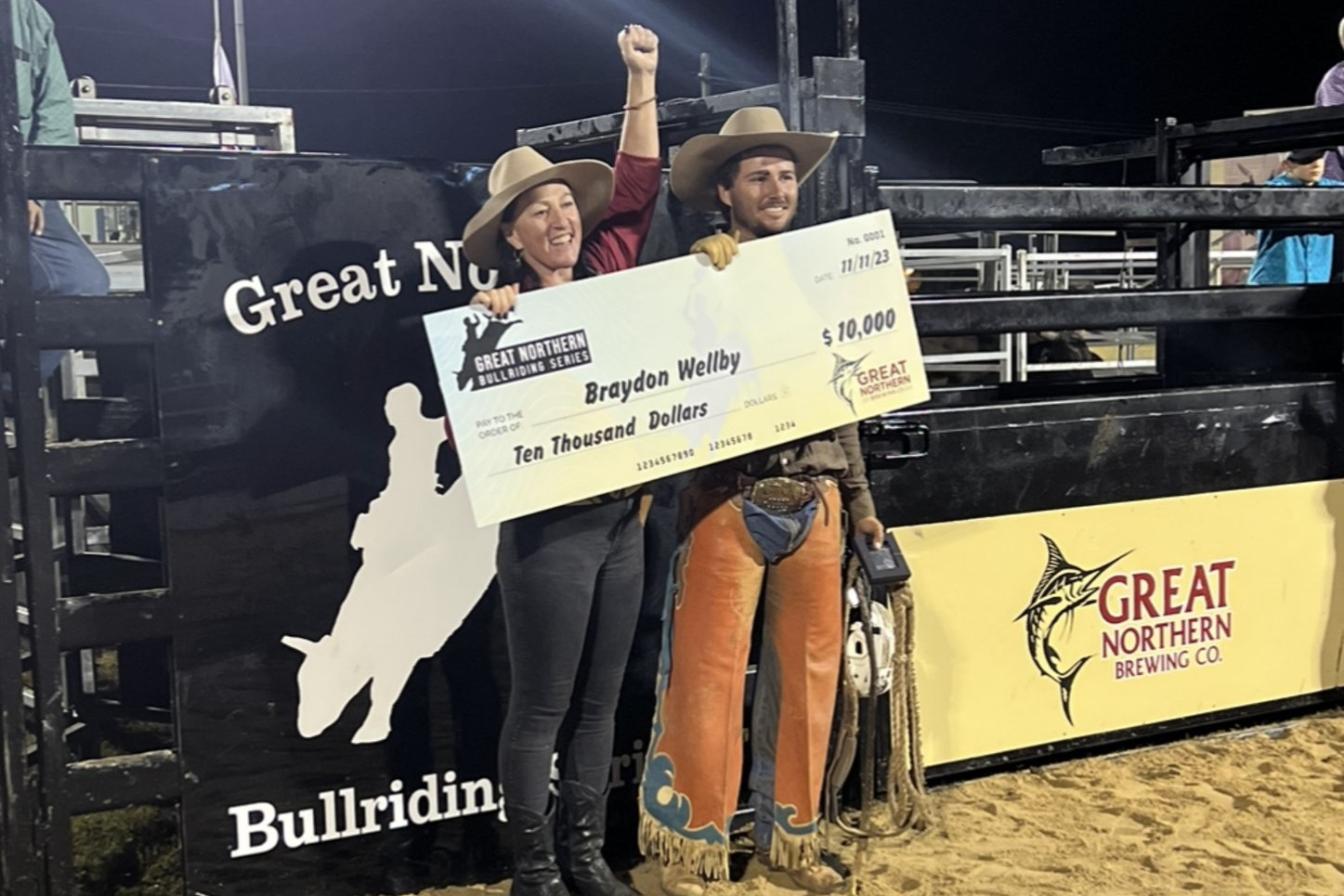 Wellby emerged victorious in the 2023 Open Bullriding Championship hosted at Atherton's Mungalli Stadium, clinching the win once again and shooting his ABCRA rating up.
His ride against the unridden Slide Out had spectators on the edge of their seats, with his last ride against the beast seeing him buck off just before the timer.
It was do or die but Slide Out was just too tough on the cowboy, who was unable to make the timer for the second time in the series.
Despite this, the crowd went wild, supporting Wellby and his achievements throughout the series.
Mareeba cowboy Travis Koolatah also seized the spotlight by conquering the finals' average, showcasing remarkable skill in riding the 2023 ABCRA bucking bull of the year, Warrior.
In the fiercely contested Novice Bullriding competition, Koolatah, who had made waves mid-year, showcased consistent strength and agility, accumulating enough points early in the season to secure the title.
The Junior Bullriding competition saw Clermont cowboy Ian Lamont rise to the occasion, claiming the junior title, whilst the Mini Bull Riding Title was claimed by the Central Queensland "pocket rocket" Rex Walker.
Most Popular