19 March, 2023
Exodas opens new state-of-the-art facility
The unveiling of a new state-of-the-art ware-housing and transport facility for Exodas in Mareeba was held on March 4.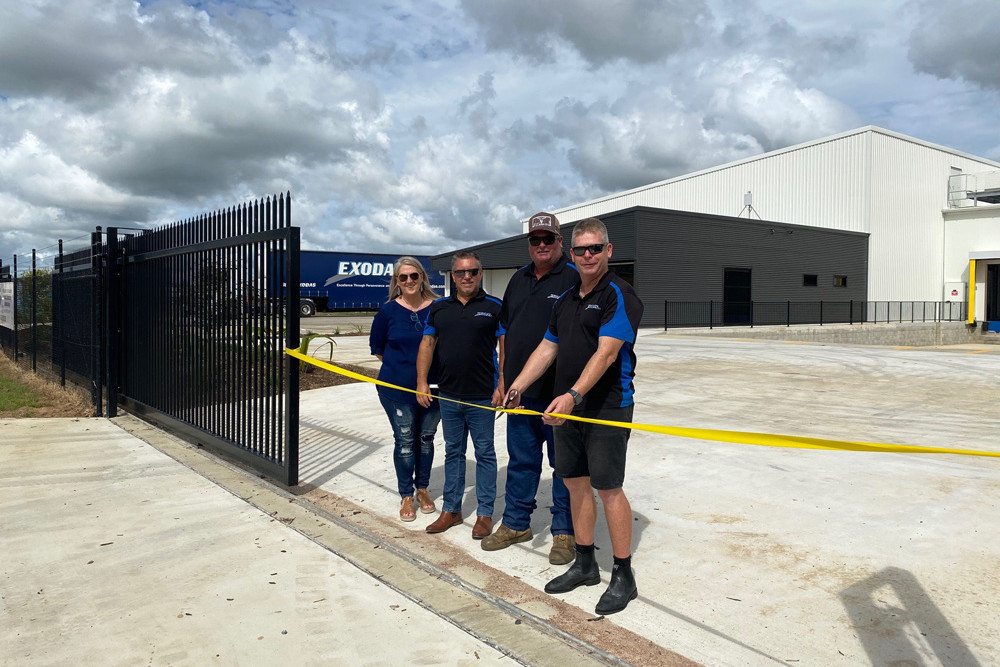 The Exodas team were joined by over 200 customers and staff to celebrate the Milestone, the facility set to be in full use by the start of April.

With the site being approximately 18,000m2, Exodas have quadrupled their ability to facilitate the growing demands of its rapidly expanding customer base.
"We have outgrown our current facilities and had to make a move to ensure that we were pro-viding the region with the best services possible," Exodas managing director Brett Tynan said.
With phase one of construction officially completed, the location currently showcases a warehouse with capacity for 200 pallet spaces of temperature-controlled storage with the ability to segregate to four different temperatures within the zone.
This capacity will increase to approximately 500 pallet spaces with the installation of pallet racking equipment.
This is in addition to the already significant dry storage zone, which has the capacity for about 500 pallets also.
The location is equipped with five air-locked loading docks, driver amenities, ample office space and an on-site weighbridge set that is set for completion within the next month.
The depot was ultimately scoped out to assist
Exodas in achieving better cold chain manage-ment and efficiency for customers and is a par-ticularly exciting achievement for the company, which celebrated 20 years of business in 2022.
With plans already in motion, Exodas intends to have the second phase of this purpose-built fa-cility completed by 2026.
Stage 2 will see additional warehouse storage, design specifications will be released at a later date.
This will allow Exodas to further facilitate the transport and cold storage demands on the Table-lands by almost double the current capacity.
Most Popular