23 August, 2023
Feral pigs and weeds in council's cross hairs
TWELVE feral pigs have been trapped and destroyed last month after Mareeba Shire Council provided traps to landowners in Cadagi Drive, Kuranda and Douglas Track West, Speewah.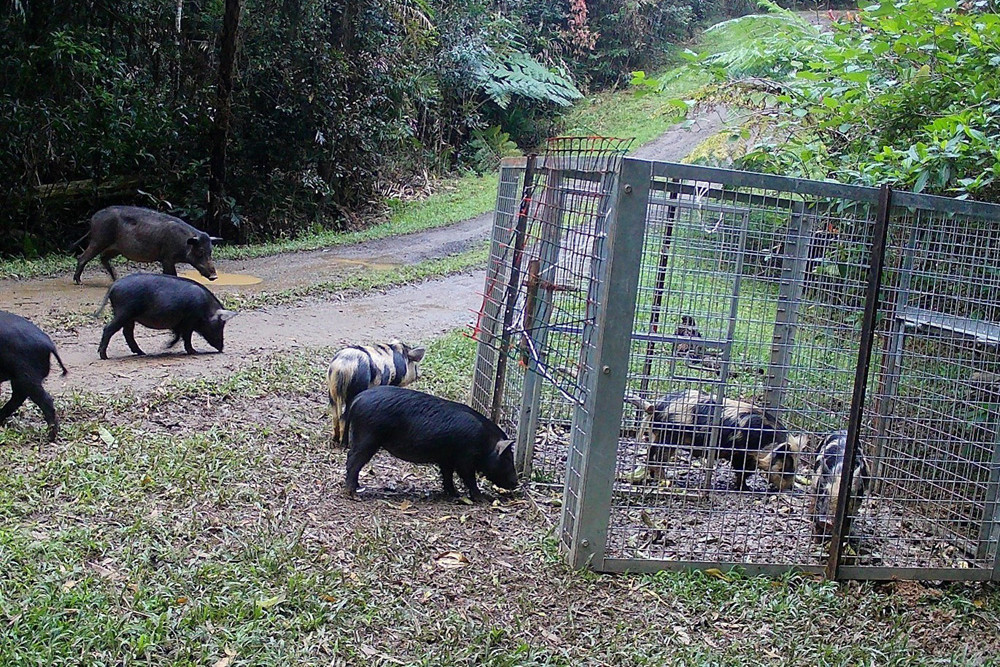 Council was told the property on Douglas Track West was a known cassowary habitat and the landowner had been concerned that the pigs were competing for the cassowary food supply and would possibly prey upon eggs given it was nesting season for cassowaries.
An officer told council the landowner had to be convinced the traps would not present any threat to the cassowaries before he agreed to place them on his property.
Also in July, council undertook other activities in relation to pests and weeds, with 13 sites being monitored for Parthenium weed.
"Siam Weed has been removed from all known sites at Gorge Creek in Watsonville, Sandy Creek in Mt Molloy, Back Creek in Petford and Holmes Creek in Mount Carbine," Mayor Angela Toppin said.
"Officers also assisted the Department of Agriculture and Fisheries in herbicide treatment of a large patch of Miconia Racemosa in Fairyland Drive, Kuranda."
In June, officers investigated a new Siam Weed infestation reported to council at the Mt Carbine mine site.  Officers mapped Holmes Creek to the south of the Mulligan Highway and removed any plants that were found, and say they are hopeful the infestation has been detected before reaching the Mitchell River. 
A senior land protection officer met with representatives of EQ Resources, who manages the mine, and the Australian Wildlife Conservatory and it was agreed that EQ Resources would treat the Siam Weed around the mine site down to the Mulligan Highway immediately.
The conservatory will take over the work after next wet season, with officers set to regularly monitor the situation.
Mayor Toppin said land management was an issue that required council to work with other authorities and the community.
"Land protection generally takes on some form of partnership, whether that is with neighbouring local government authorities, residents or traditional owner groups," she said.
"We are seeing more and more evidence that working together results in much greater outcomes for the land.
"I invite community members to visit council's website to know their biosecurity obligation with the aim of identification, removal and eradication of invasive plants and animals."
The council's Community Biosecurity Plan can be seen on www.msc.qld.gov.au
Most Popular