11 October, 2022
Festival of the Forest
Torimba Parade & Mardi Gras Day Saturday 8 October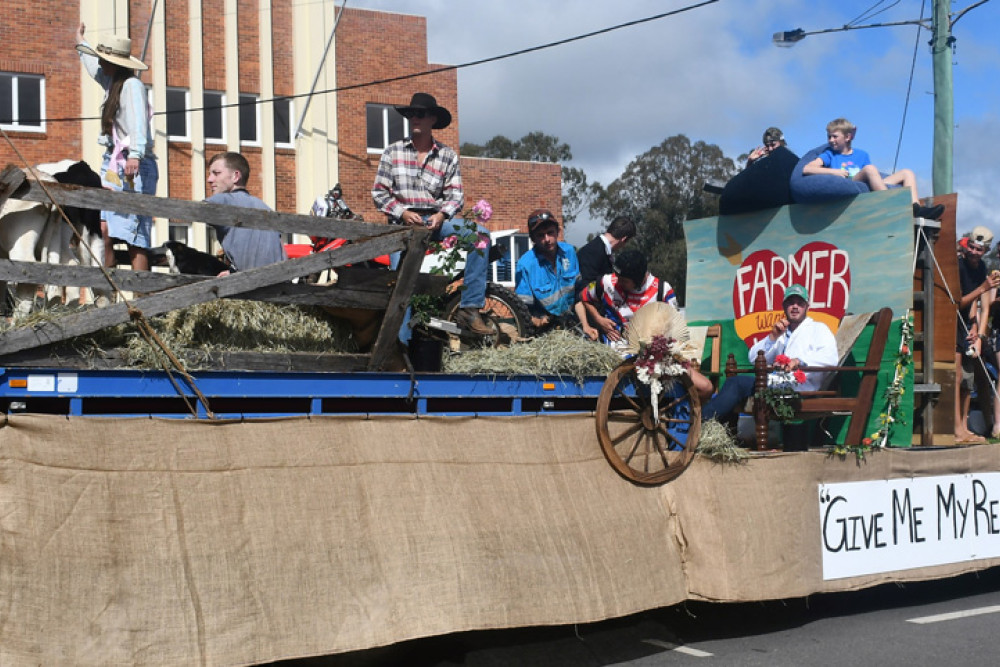 PARADE RESULTS:

Grand Champion Float: 2022 Queen Taylah Dalgety (Theme – Give me back my remote).
1st Float: Ravenshoe Kindy (Theme – Kindy Kids Favourite TV shows).
2nd: Ravenshoe Rural (Theme – Outback Ringer).
3rd: St Teresa's School Ravenshoe (Theme – Super Heroes of the TV world).
1st walkers: Ravenshoe State School (Theme – The Adams Family).
2nd walkers: Ravenshoe & District JRL (Theme – NRL on Nine).
Special mention: Ravenshoe Butchers (Theme – Junior Master Chef). 
Most Popular