7 August, 2023
Fighters hungry for elite series
STRONG, powerful and dedicated, three young fighters from Spirit Muay Thai Gym Mareeba will go head to head with some of the best in the sport next month at the Elite Fight Series.
By Ellie Fink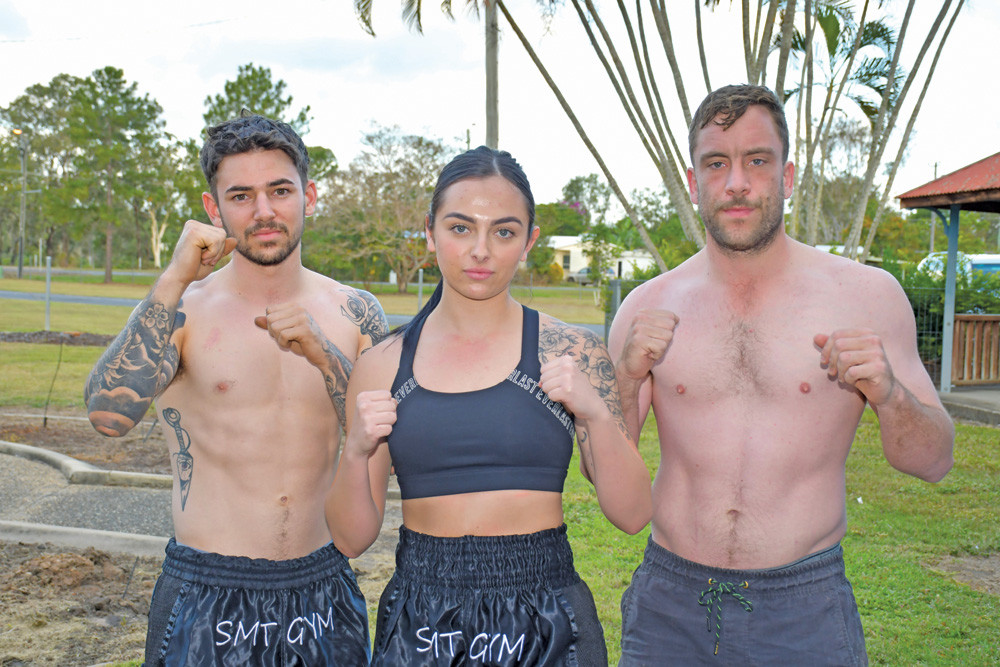 Set to kick off on 2 September at Brothers Leagues Club, Anthony Cifuentes-Henderson, Shakayla Pedrola, and Harry Stewart will proudly represent their local club, prepared to showcase their prowess in the ring.
Pedrola, training relentlessly six days a week, will step into her second-ever fight against Fight Firm Thai Boxing's formidable Vicky Valesquez. 
Drawing confidence from her previous bout, Pedrola is eager to elevate her performance and continue her winning streak. 
"I pretty much forgot I was fighting at the start and then got hit in the face," she said. 
"It was a good experience, and I learned a lot from it so now I am hoping I can learn more from this one as well."
Aware of her opponent's strength in kicks, Pedrola remains focused on her strategy and is determined to give it her all in the ring.
For Cifuentes-Henderson, this event serves as an opportunity for revenge against Charles Jakab, following their previous bout, which ended abruptly after blood was drawn. 
With nerves setting in due to their familiarity with each other, Cifuentes-Henderson is keen to level the playing field and demonstrate his refined techniques.
"I'm a little nervous because I've fought the fella before so it should be interesting," he said. 
"Our first round was pretty back and forth and the second round I took it over in points and then in the third round, he got me with his knee in and it split my lip and because there was blood, they had to stop the fight.
"(Jakab) is a pretty polite bloke, a good fella so it will be good to get back in the ring with him and even the score."
Meanwhile, Harry Stewart is keen to participate in his third fight, even after facing recent illness and a change in opponents. 
Stewart remains focused on improving his cardio and maintaining a positive outlook for the upcoming match.
"I am feeling pretty good (about the fight) but I have been pretty sick," he said. 
"I am feeling better now but just have to keep working on my cardio."
Co-owner and head coach of SMT Rosario Signarino, said he was proud of his students' dedication and hard work in the lead-up to the event. 
He has high expectations for their performances and is particularly excited for the showdown between Cifuentes-Henderson and Jakak. 
"I am really, really proud of them, I know they are going to do really well," he said. 
"They've been preparing for a very long time now and they have put in all the work needed so I really can't complain. 
"It is going to be a good fight."
Tickets for the match are available by contacting Rosario at 0474 215 467. Doors will open at 5pm on 2 September at the Brothers Leagues Club. 
Most Popular