14 December, 2022
First entry for mango comp
THE first mango of the competition was brought into The Express office last week by the Coleman family, weighing in at 1.198kg.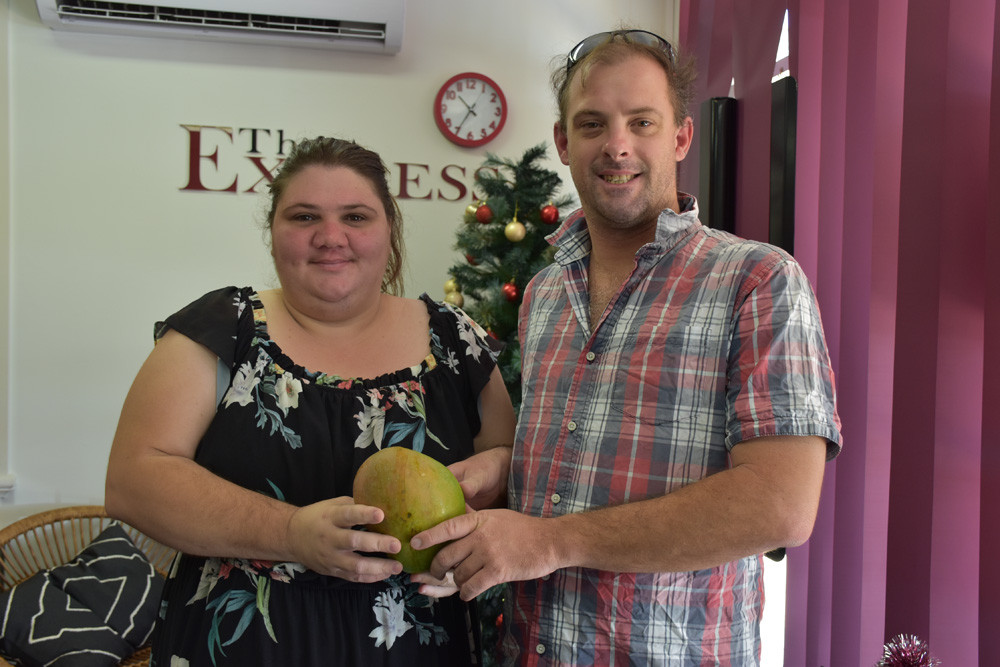 The juicy Kensington Pride was found on the family farm by Bryan Coleman and his partner Lina Shaban, and they knew it would be the perfect opportunity to enter the annual competition for the first time.

As the weather warms up, the bright orange and yellow fruits are beginning to ripen on trees across the region and we encourage everyone to get involved in this year's competition.
Last year, a whopping 2.068kg mango by Andrew Gould took out the competition and this year, The Express is looking for the next record breaking "whopper".
Top prize is $500 and will be awarded to the biggest specimen, while second place will receive $300 and $200 will go to the third heaviest entry.
The cash prizes are courtesy of the competition's major sponsor, Lindsay Transport and Lindsay Rural.
All mangoes entered must be of the Kensington Pride variety, photographed on electronic scales clearly showing the weight and viewed by a member of The Express Newspaper team or Joe Moro from FNQ Growers.
Afterwards all mangos will be consumed to ensure legitimacy and quality.
The competition closes on Tuesday 31 January 2023.
Most Popular