18 August, 2022
Food Futures roadshow set for Mareeba
A REGIONAL roadshow will be coming to Mareeba later this month as part of the successful Northern Australia Food Futures Conference.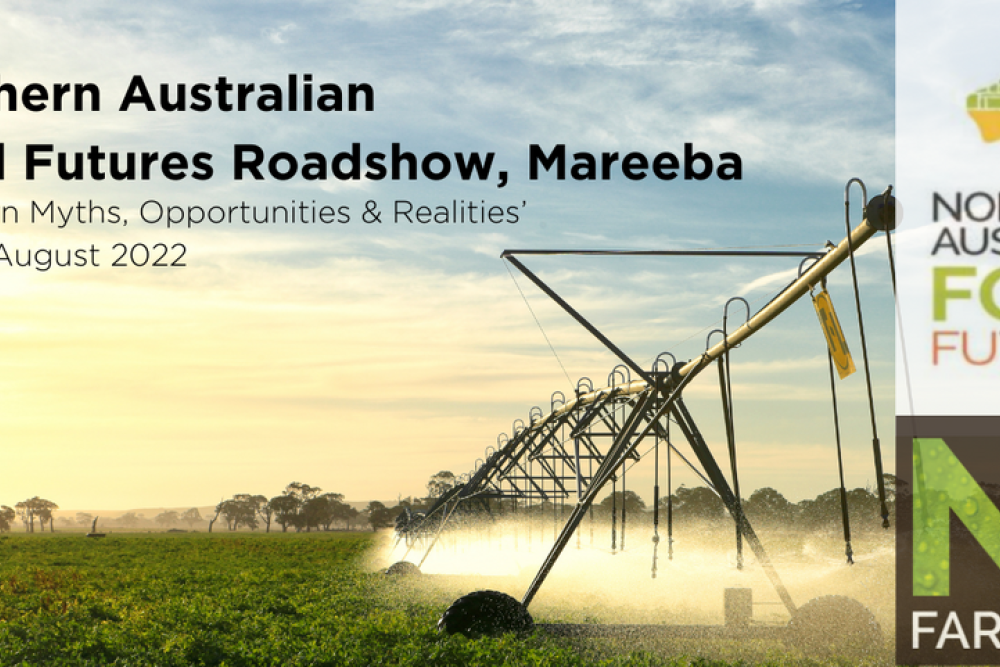 The Food Futures Roadshows, which are organised by the NT Farmers Association, provide a unique chance to understand and discuss the opportunities for agricultural development in Northern Australia. 
The theme of the event is "Northern Myths, Opportunities and Realities" and will run from 30-31 August. 
"The two-day event will feature presentations from farmers and experts regarding the future of agriculture in the region," association environmental projects officer Tahna Jackson said. 
"Over 26 speakers will discuss a wide range of subjects such as trends affecting the industry, diversification opportunities, biosecurity, soil health and sustainable farming.
"The program features a bus tour to leading farms in the region that are at the forefront of agricultural innovation and best practice.
"It will give participants an insight into agriculture in the Mareeba area and the economic contribution it makes to communities in North Queensland."
Ms Jackson said one of the highlights of the event would be the networking dinner, which will be held at Skybury Coffee.
"We have been working hard with the FNQ Incubator to create a menu that showcases local products and produce from the region including boutique distilleries," Ms Jackson said.
"Not only will the presenters deliver extremely informative insights into agriculture but the networking opportunities are unparalleled. 
"The event will attract farmers, policy makers, extension officers, researchers, peak industry association and resellers. It is an event not to be missed if you are interested in agriculture."
Presentations will be held at the Cedric Davies Community Club on Anzac Avenue. 
Entry to the Roadshow is free for members of agricultural industry associations or $60 for non-members.
Tickets include presentations, bus tours, morning tea, afternoon tea and lunch. The special networking dinner at Skybury is $55. 
For more information and to buy tickets, visit the NT Farmers website or Facebook page.
This roadshow has been made possible thanks to the support of sponsors, Growcom, The National Recovery and Resilience Agency (Australia Government), Rabobank, AgriFutures Australia, Q.I.T.E, FNQ Food Incubator and Food Manufacturing Hub.
Most Popular