1 July, 2023
Ford recognised with prestigous award
A MAREEBA local who lives and breathes cricket has been recognised for his outstanding achievements and his explosive growth in the sport of the last few years, being awarded the Queensland Country Cricket Patrons Award for Most Improved Male Country Player.
By Rhys Thomas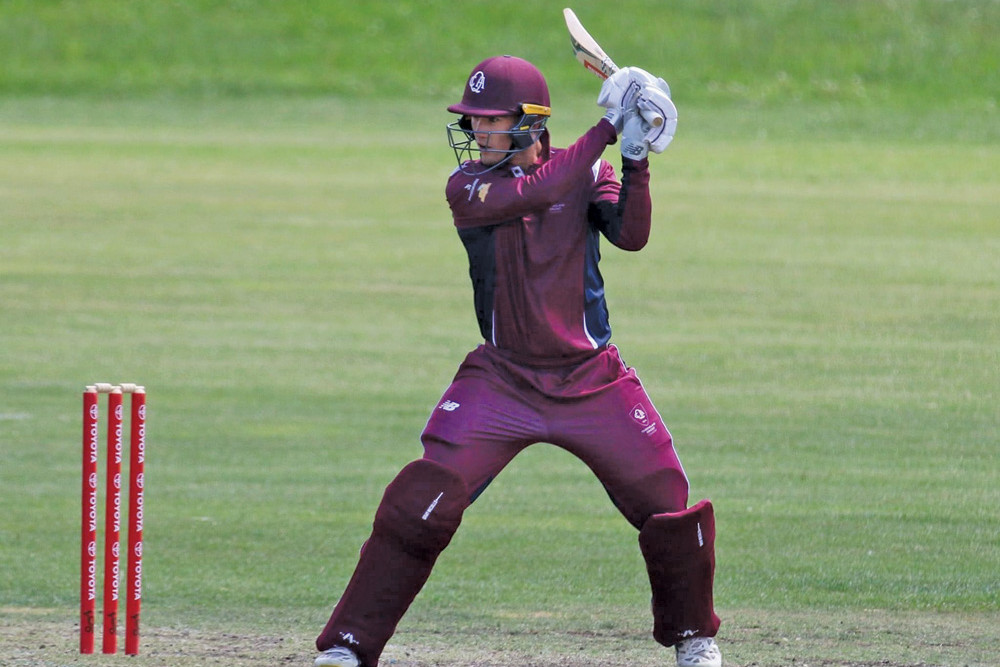 At the beginning of his career, Lachlan Ford wanted nothing to do with the sport and straight up refused to wear the whites, but his father Andrew eventually talked him into it and the rest is history.
Lachlan spent his junior years playing in Mareeba before relocating to Cairns and getting his first taste of first grade while playing for Rovers when he was 16.
The 23-year-old relocated to Townsville to study sport and exercise science which he combined with his passion for sport.
"I had a bit of enjoyment for it, hitting the ball hard and trying to bowl as quick as I could and it just progressed from there," Lachlan said.
"It is pretty cool to think, going from that to now working, studying and playing cricket while living with two cricketers as well.
"I can't really escape it at the moment."
Upon relocating to Townsville, he immediately signed up for Western Suburbs after some good recommendations by former teammates in Cairns.
With numerous representative selections under his belt from his time in the north, it didn't take Lachlan long to make his mark in Townsville and in his first three years, he was playing with the U21s North Queensland side.
"They then announced an U21s Queensland Country Side and I got named in that for two years, one trip was to New Zealand and another was to Adelaide," he said.
"Once I aged out of 21s, I was lucky enough to get picked in the Open Townsville team and got the chance to represent North Queensland Country and ended up getting a spot in the Australian Country Side this year.
"It has been a pretty cool progression over the last few years."
Due to his recent success in the cricketing world, Lachlan was awarded the Queensland Country Cricket Patrons Award for Most Improved Male Country Player and will be attending the awards ceremony in Brisbane on 29 July.
Lachlan was part of the North Queensland Monsoon squad which travelled down to the Gabba to face off against the Far North Fusion side in the Bulls Masters Country Challenge final at the start of the year, a game which he said was one of the highlights of his career.
"Went from running around termite nests and powerlines running over the top of the pitch to playing on probably the best ground in Queensland," Lachlan said.
"Walking out there to bat and asking for centre, looking around and thinking the amount of amazing cricketers that have stood exactly where you stood – it was a pretty surreal moment.
"I've been very thankful, this isn't something that happened overnight so I'm happy with the way my career has taken shape."
Lachlan has expressed his utmost gratitude and respect to the many players, coaches and supporters who have encouraged him throughout his cricketing journey, most importantly his mum and dad, Meredith and Andrew, who will join their son at the awards at the end of July.
Most Popular