31 August, 2022
Free family fun day
A FREE family afternoon will be hosted at Arnold Park Mareeba on Thursday by the Vocational Partnerships Group and the Mareeba Community Centre.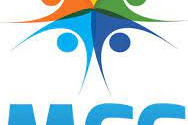 The two groups have partnered to deliver the free event to promote the safety and wellbeing of children and young people.
The 2022 theme is to continue to embrace the overarching message that every child, in every community, needs a fair go.
VPG Service Coordinator Sarah Marsh said the event highlighted the importance of child protection. 
"The event aims to raise the profile of child protection, sharing valuable information and resources that embed protective behaviours to support the safety and wellbeing of children, now and into the future," she said. 
Mareeba Community Centre manager Julie Theakston said the responsibility of keeping children safe was everyone's business.
"Every child has the right to feel safe and every adult has the responsibility to do what they can to ensure their safety," she said.
Hosted in Arnold Park, the event will offer a range of activities to build awareness for child safety in the community. 
Ms Theakston said it will be an afternoon of fun for all ages.
"There will be a petting zoo, live entertainment, arts and craft activities, food, prizes and giveaways up for grabs," she said.
The event will be held from 3pm-5.30pm, and everyone is encouraged to attend.
Most Popular