28 August, 2023
Girls dominate local league
THE next generation of rugby league is looking bright, according to the Mareeba Gladiators, with the girls under 13, 14 and 17 teams making the town proud last season.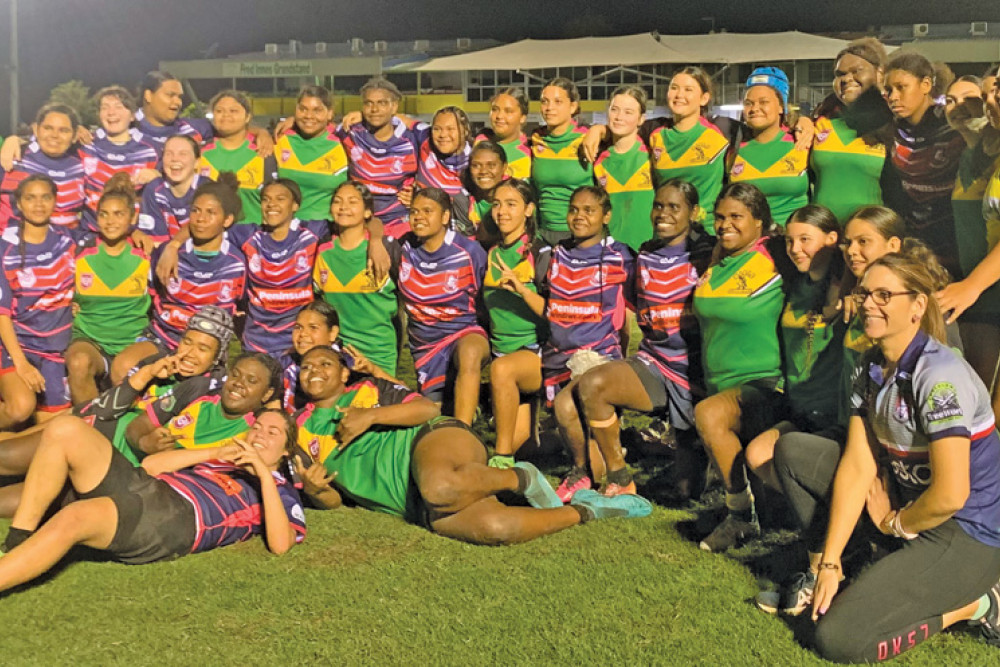 A rocky start and lack of nominations almost saw the teams vanish from the club, but after joining forces with the Atherton Roosters in the Under 15s teams and bringing in the players from Mossman, Tully and beyond, they secured their spot in the FNQRL competition. 
Last year, the FNQRL trialled a girls' team in Cairns under the "FNQRL Girls Team" banner. Due to its success, the team was returned to the clubs.
Coach Pauline Moorcroft has watched them develop and grow as players throughout the season despite the initial lack of players. 
She said that through exposure, she was able to bring on a new team of girls and bring women's sports into the local spotlight. 
"We did have difficulty with numbers to start, however I think getting the exposure and playing in Cairns bought a few girls in," she said. 
"The girls who watched could see how fun the game could be… that brought in a few more players."
The exposure kept coming, as eight girls from the Under 17s team were picked to play for the FNQ Cairns at the NQ Championships in Townsville in July.
Rahsheeda Grainer, Freya Gutchen, Leitaan Davey, Chloe McKenzie, Sia Diamond, Mary-Sha Mairu, Lisa Waireg and Lakeisha Ulutui all represented the region, coming out on top with a 44-6 win against United, 16nil against Townsville and 14nil against Mackay. 
"Mackay and Townsville are usually the teams to beat, and we basically took out the entire comp down there," Moorcroft said. 
Their confidence brewed, pushing them to train harder and to be the best they could in every game. 
This year, the Under 17's dominated the field during the grand final, taking down rivals Atherton Roosters 48nil. 
"Everyone wanted to play that game against Atherton, and there was that hype being the first time winning a comp," Moorcroft said. 
"They wanted to put their heart out on the field to beat our rivalry town and come on top for the grand final."
Watching on from the sidelines, Mareeba Junior Rugby League vice president Stephen Gear said he was impressed with the girl's efforts. 
He thanks Moorcroft for her dedication to the team and hopes next year, they come back bigger and better than ever. 
"It's only going to get bigger and better for girls sports in general," he said.
"The more we put into it the more they're going to get and there hopefully will be more girls who will show interest now because of their friend's success.
"We want them to come and join, and hopefully we will see a stronger and bigger team next year."
Most Popular