16 January, 2023
Grace fires to number two shooter in the country
WITH three national titles under her belt, Atherton's 15-year-old shooting superstar Grace Grandcourt has become the second best female open shooter in the country and 20th in the world after competing at the IPSC World Titles.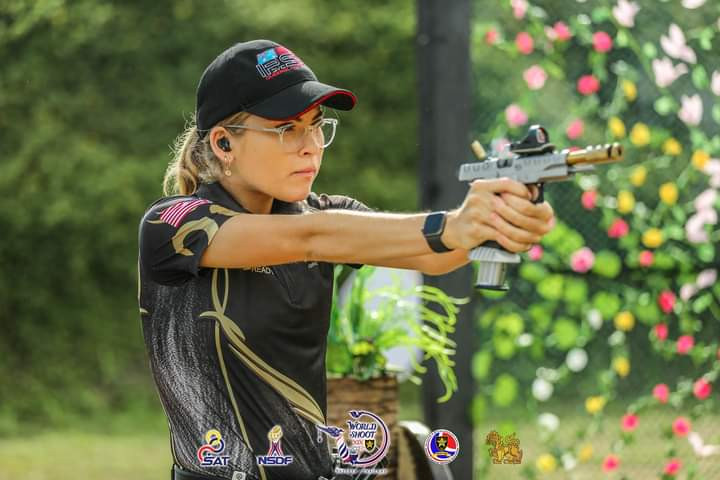 In her second attempt at the world stage, Grace went up against the best International Practical Shooting Confederation (IPSC) shooters in the world at the titles in Thailand late last year.

To even qualify for Worlds, a shooter must be one of the top 80 shooters in their country and after returning from the titles, Grace can claim her spot as the second best female open shooter in Australia.
With constant support from her parents Stewart and Rachel, Grace has been spurred on to great-er heights since she first picked up a pistol when she was 11 years old.
"We knew she was a talented shooter but we never realised how focused and driven she would become," Stewart said.
"We are overwhelmingly proud to have such a focused daughter."
Grace qualified for the World Titles previously but due to Covid, she was unable to attend so when she was given a second chance to compete, she grabbed it with both hands.
Despite being 15 and competing in the open division, Grace showed skill well above her age as she learned everything she could from the experience.
"It was a fantastic experience and I learnt so much just by watching and talking to world champions and shooters from all over the world," she said.
"The competition was hard and included things that I had never trained and never seen before.
"I feel I could have shot better but for my first time on the world stage I think I did alright, I have better knowledge of what to train for now and this had made me more deter-mined for next time."
Grace's current goal is to become an Australian Champion this year leading into the next World Titles due to be held in South Africa in 2025
Most Popular