10 November, 2023
Guiding girls into the future
GONE are the days of Girl Guides being known for their biscuit drives, instead they're building a foundation for supporting girls (and women) into the future.
By Chelsea Ashmeade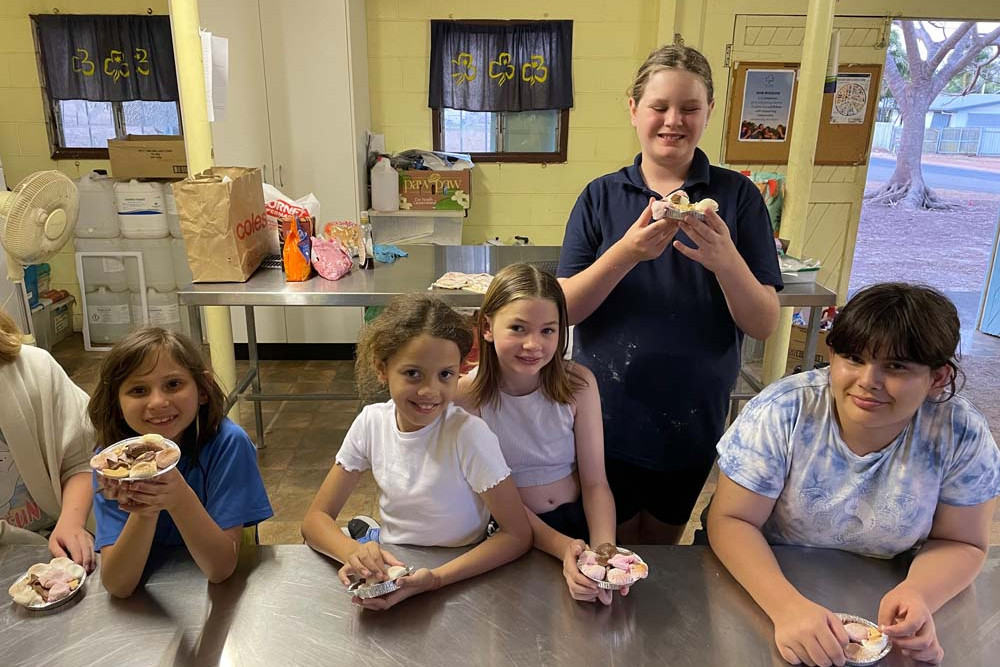 Mareeba Girl Guides is one of the groups still going strong and have recently celebrated their 65th year. 
It's a huge milestone for what is now a group of about six members and while they might be small, they're still mighty. 
Mareeba Girl guides unit leader and district manager Emma Baker said they were very much alive and strong. 
"We are helping young women and girls shape into the leaders of tomorrow," Ms Baker said. 
With a focus on leadership development as well as outdoor recreation, camps and more, they're able to learn skills they will take with them through life. 
As the generations before Ms Baker were all part of the same movement, she's proud to be a girl guide and continue on what has been part of communities for many years. 
While Mareeba was officially registered in 1958, Ms Baker said her mum found her grandmother's badges from 1953. 
"We know that there are girl guides and former members in the community."
Located on Egan Street, Mareeba, the Girl Guides have called this spot home since the 1980s. 
"Our hut is slowly getting older, so we are hoping to raise money to repair the building. It would be a shame to lose the hut."
And while the group might be small, they're still present in the community. 
"We do everything that we can to show that we are present and strong. For some of us it's our place, it's just so much fun."
Joining the girl guides when she was just 11, Ms Baker said she has seen significant changes throughout the years. 
"We are about to see some new changes in the new year but will continue to be here in the world and continue to adapt. We are a global organisation." she said. 
"It's amazing to be welcomed into a town or an area just by wearing a Girl Guides badge."
Ms Baker said the skills gained by each member were taken with them whether they stayed in Girl Guides for one year or 10. 
"We can always do our best in the Girl Guides. The things we learn continue to exist in our life and the skills can be passed on," she said.  
"It is a sisterhood of friends and they are going to be my family forever."
Mareeba is part of the Tropical North Region of Girl Guide groups encompassing towns from Weipa to Tully - they have 120 girls in the region and 45-50 adult members. 
"We have quite a large region to cover and we love getting together," Ms Baker said.
Atherton Girl Guides is also part of the region and, this year, celebrated 90 years since inception. 
To celebrate Mareeba's 65th year, the group is holding a mega raffle with many prizes up for grabs. Ms Baker said more than 30 businesses and groups had donated to the raffle, with the proceeds to help maintain the hut they call home. 
Tickets are available at this weekend's Mareeba markets, and online at www/forms.office.com/r/75eGvFuEJF?origin=lprLink. The raffle will be drawn on 1 December.
Mareeba Girl Guides always welcomes new members to visit. The group meets at their hut on Egan Street, Mareeba, on Wednesday nights from 5.30-7pm.
Most Popular