5 December, 2022
Harley sets sights on aquathlon success
AQUATHLON champion Harley Sweeper will be making a splash in Harvey Bay after dominating peninsula trials and setting a new record by 28 seconds.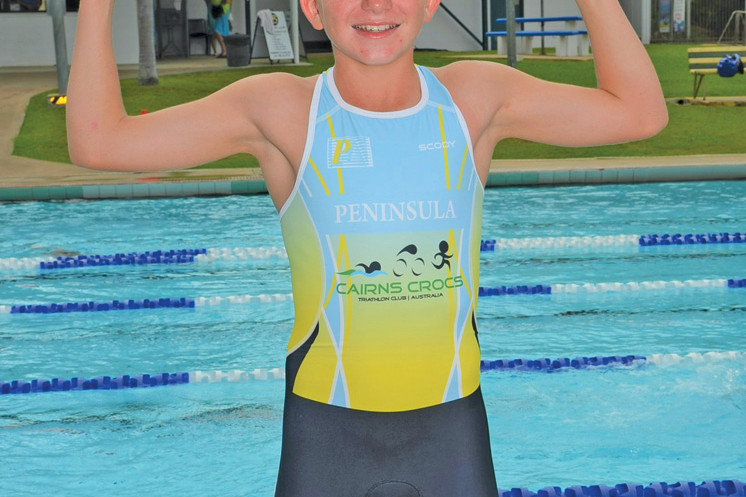 The 11-year-old has been competing in aquathlon for the last 12 months, after discovering his equal passion for running and swimming and has already made a name for himself in the sporting community.

When competing in peninsula trials recently, he smashed the record for his age group, setting a new one at 11 minutes and 22 seconds, 37 seconds faster than Ben Bissett from Cairns who took out second place.
"It feels really good and now I hope I can make it to nationals," Harley said.
"That means doing a lot more training, train harder and faster and do more open water swims."
Training for Harley consists of swimming with the Mareeba Wildcats and cross country training in Cairns with coach Wal Plath.
His main focus in training at this moment is transitions – the split second he has to put his shoes and running gear on before starting the 1km run and vice versa.
Mum Melinda Sweeper has been by Harley's side since the beginning and is beyond proud of his efforts.
"He has been working really hard and we are looking forward to training over the school holidays so we can do well at state championships," she said.
"When he tried out for aquathlon, he had already been successful in cross country, and he has been swimming for the last couple of years.
"I am really proud of him and how much confidence he has, and I love how much he loves his sport."
Harley will be heading to Harvey Bay next year to compete against some of the best on 4 February. 
Most Popular