18 September, 2022
Help change a life
FRESH puppy faces have celebrated a year in training with The Association of Australian Assistance Dogs (NQ) Inc, a huge milestone for the local charity who trains assistance dogs to help those with physical disabilities.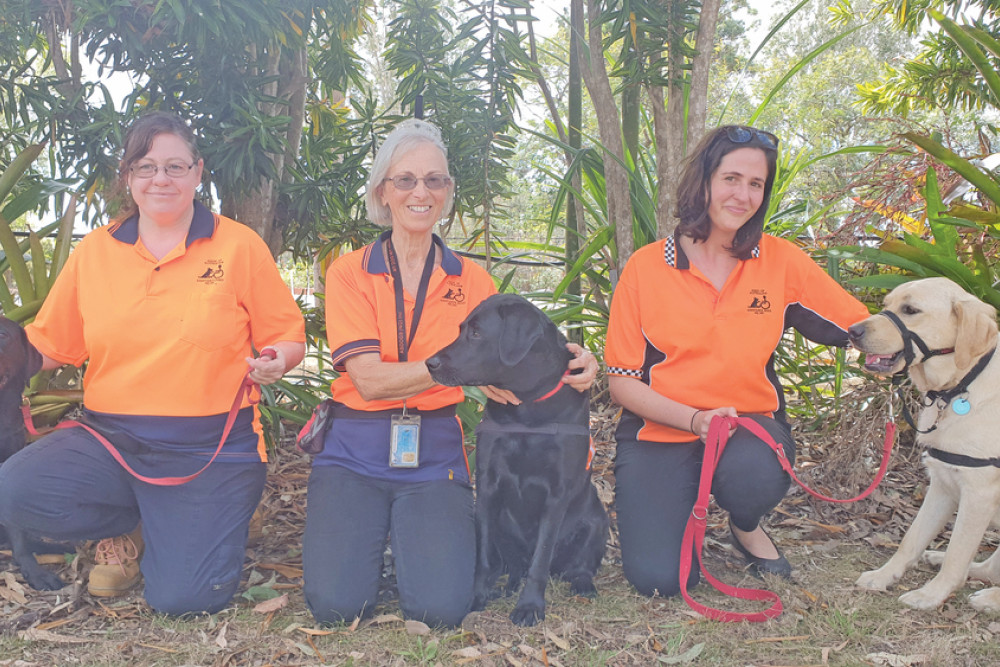 Assistance dogs are working animals that help people living with disabilities and undergo two years of training to meet quality care standards.

Recently, their first puppy intakes since Covid closures celebrated a one-year milestone with the charity excited to be back supporting people who an extra pair of paws for help. 
Lead dog trainer Carly Starr PhD is excited to see the dogs make it halfway through their training and hopes they will be able to help their future owners with everyday tasks.
"ASDOGS (NQ) have not trained and placed puppies during Covid, so the puppies celebrating their first birthdays are our first intake in a number of years," she said.
"Assistance dogs change people's lives – they are a helper, a companion, an aide, a best friend and a member of their recipient's family and they give them independence, and confidence to carry out day to day tasks.
"It is amazing to finally have new puppies into the program after covid lockdowns. When we get new puppies in, they start a crucial socialisation program which exposes them to the world in which they will work as assistance dogs." 
ASDOGS (NQ) is a local charity, relying heavily on donations and are always looking for future puppy raisers, and holiday carers for their dogs in training. 
To help, email mail@asdogsnq.com.au
Most Popular