16 February, 2023
Help needed to bring Annie home to fight cancer
A TRIP home to the Philippines to celebrate Christmas ended in a major emergency surgery for Atherton occupational therapist Anfriel Prado after they discovered life threatening cancerous cysts on her ovaries.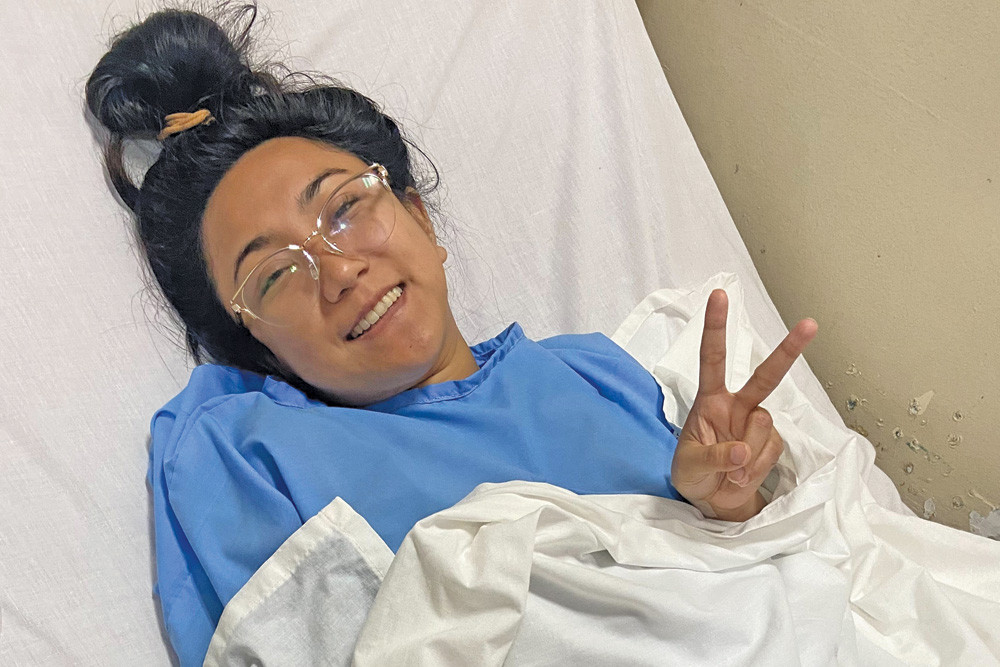 Anfriel, more affectionately known as Annie, came to Australia in 2021 to take on a job as a children's occupational therapist at The Whole Child Haven to assist with the profession's national shortage.

The 30 year old quickly became an Australian resident and got straight into work, changing the lives of several local children and their parents.
Last year, Annie became concerned for her health and the search for a doctor was unsuccessful, with no local doctors able to take her on as a patient.
Although being a resident and all her health needs being covered by Medicare, she could not receive the care she needed.
Her pain became worse whilst she visited her family to celebrate Christmas so she visited her family's doctor who found a cluster of aggressive ovarian cysts and was quickly sent into emergency surgery to for a radical hysterectomy.
Subsequent tests performed during the surgery have since revealed that the tissue is malignant.
Local woman Jean Newman had been housing Annie whilst she works in Atherton, becoming a good friend and mentor.
When hearing the news of Annie's diagnosis and sudden surgery, she was shocked and has set up a GoFundMe to help bring her back to Australia to receive the care she needs under Medicare.
"(Annie) was diagnosed stage one sub c 3 a very troubling diagnosis category ovarian cancer borderline to stage two," Jean said.
"She needs chemotherapy and wants to come back to Australia with her mum to care for her while she has treatment here or in Cairns.
"Unfortunately, the Philippines does not have the same health system as Australia and over the past weeks Annie has used all of her savings of around $10,000 to pay for operations and medications."
"Cancer may have robbed Annie of her ability to bear children, but let's make sure it does not rob her of her life or her capacity to contribute to the community in far north Queensland," Jean said.
The goal for the GoFundMe is $15,000 to help cover the expenses of coming home and housing Annie's mother and support her until she is fit and able to return back to work. 
To donate to Annie's GoFundMe, visit https://gofund.me/ea3f0dd6
Most Popular