16 January, 2023
Historic Roosters side reunites
CAPTAIN and coach of the historic 1971 Atherton Roosters A Grade premiership side returned to his stomping grounds recently for a special reunion with old teammates and rivals.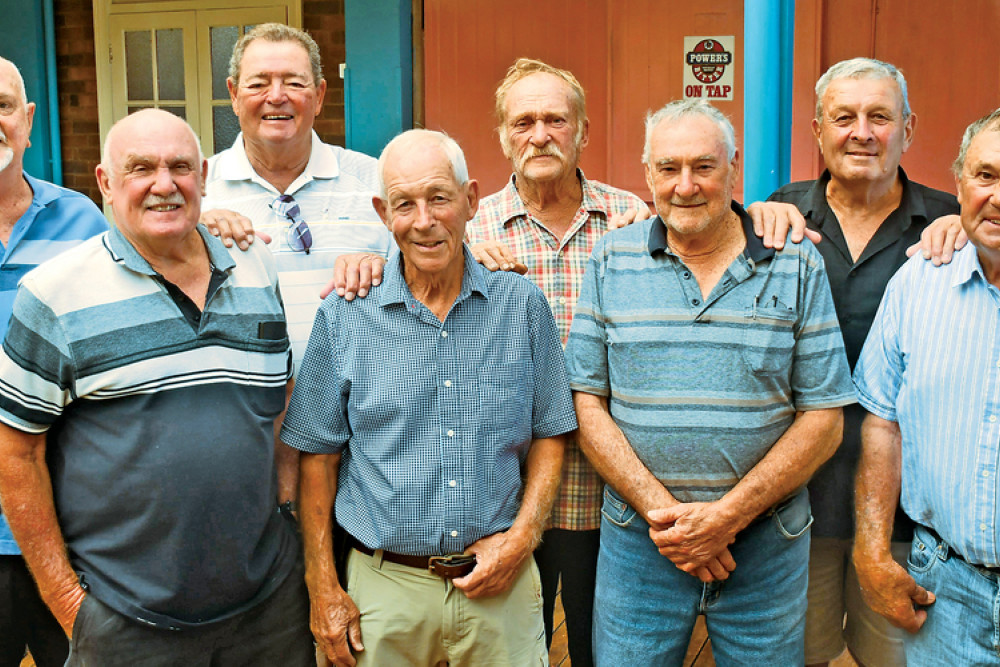 David Power led the Atherton Roosters to an A Grade premiership win after a 49-year drought when he was approached to play rugby league by a few old classmates he knew from his time at the Gatton Agricultural College.

He agreed to play with the Atherton Roosters which caused quite a stir in the local Malanda community where he was based because at the time, David did not know it was taboo to not play for one's own town.
"I got in trouble with the locals because I went straight through Malanda and went to Atherton to play," he said.
"I didn't know I was breaking the rules it was only because I already knew the people there."
David had played rugby union while attending college and even played in the Queensland Country side and due to his experience, he was asked to coach and captain the 1971 Atherton Roosters A grade side and would eventually steer them to arguably the most important milestone in the club's century plus history.
The Atherton Roosters clashed with Mareeba West during the 1971 premiership final and at the end of the day, Atherton emerged the victors and the mother of all parties ensued.
The team drunk the town dry during their celebration and more beer had to be brought up in a truck from Cairns.
Upon returning to Atherton decades later for the reunion, David was overjoyed to reconnect with his old teammates and rivals from the Mareeba West side.
"I hadn't seen a lot of them for years and to walk out and shake their hand, it was like I saw them yesterday," he said.
"We had great support around Atherton during that playing period and I didn't know how important it was to the people who watch the game as well as the players.
"It was a great time."
Most Popular