21 November, 2022
Hoffman rides away to win at Atherton races
TOLGA trainer Sharlee Hoffman has dominated the recent race day at the Atherton Turf Club, winning three out of the fives races including the main Serra Drilling race.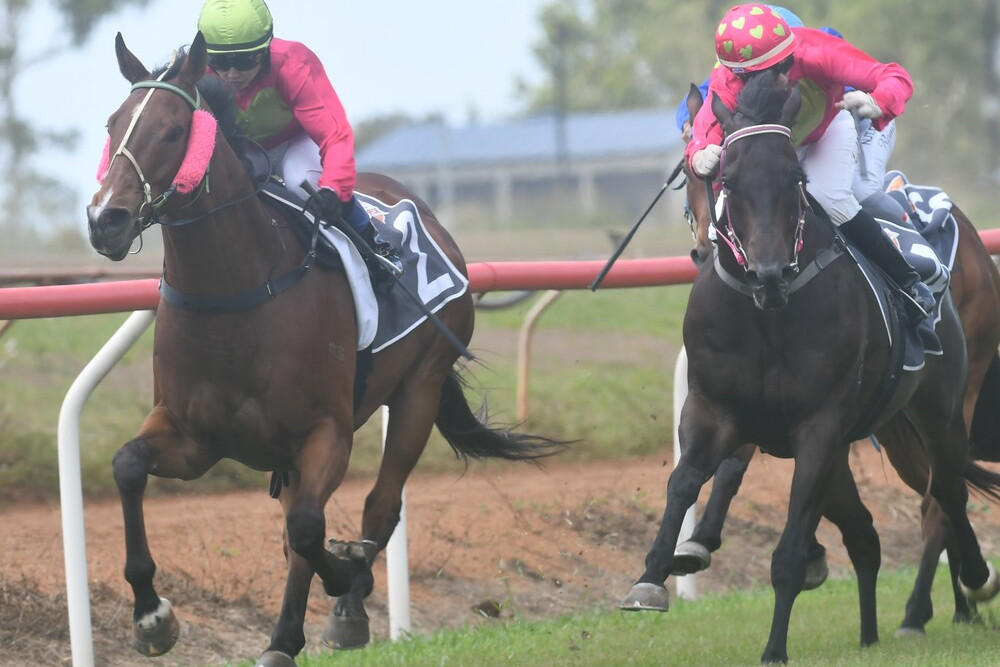 For the first race of the day, the Tolga Hotel Benchmark 55 Handicap, Musical Girl trained by Matey Taylor and jockeyed by Lacey Morrison crossed the line first, followed by Solomon and Strategist.

Hoffman claimed her first win of the day in the following race with Narda Shar ridden by Isabella Teh in the Country Stampede Qualifier, Sylvester also trained by Hoffman came second with Cochrane trained by John Manzelmann, ridden by Pietro Romeo coming in third.
The third race was also claimed by Hoffman with Allied Command ridden by Isabella Teh crossing the line first, followed by Racatoon training by Athol Ryan jockeyed by Lacey Morrison and Snap Chat trained by Ralph Baker and ridden by Rachel Shred in third.
Manzelmann's Dovi's Day took the fourth race of the day despite a last-minute jockey change with Lacey Morrison in the saddle, Eye of Ra trained by Alwyn Bailey and ridden by Isabella Teh took second and Miss Bossy trained by Janel Ryan jockeyed by Nor Yadi was third.
For the main race of the day, the Serra Drilling Benchmark 60 Handicap 1400m it was Hoffman's Bonython ridden by Lacey Morrison that managed to cross the line first followed by Rough Cut Jewel trained by Alwyn Bailey jockeyed by Manabu Kai and Jenny Ball's Cool Attitude ridden by Isabella Teh came in third.
Most Popular