16 November, 2022
Hospital nears completion
WORKS are nearing completion on stage 2 of the Atherton Hospital redevelopment with the newly constructed four-storey Clinical Services slated to be ready for use by early 2023.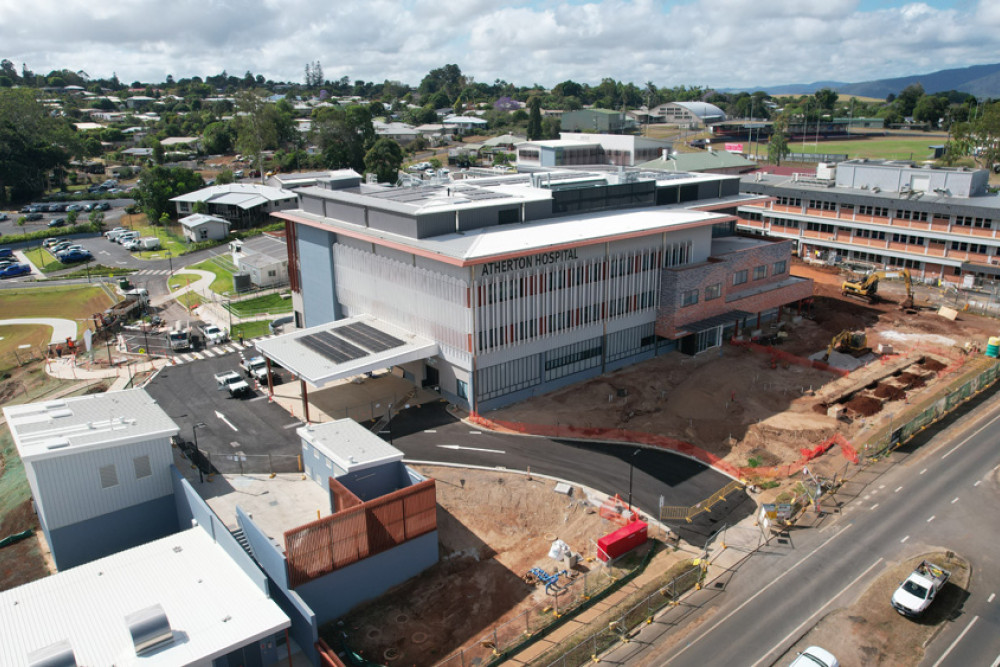 The new building will be finalised at the end of this year and will be operational in early 2023 once necessary transitioning and commissioning activities are undertaken.

Stage 1 of the redevelopment began in August 2020 with a new purpose-built community, allied and mental health building, a new helipad and an engineering services building.
The current stage is the Clinical Services building which once completed, will feature a new emergency department, medical imaging, general ward, maternity ward and birthing service with private ensuite facilities, operating and endoscopy theatres as well as a sterilising unit.
The third and final stage will see the redevelopment of the existing ward block.
Acting director of nursing Kelly Pollock, is looking forward to locals being able to utilise the new services.
"We are excited to plan for the opening of the new building and involve the community in the launch," she said.
"Staff are looking forward to making the move and welcoming patients into a modern healthcare facility for the Tablelands community."
Other key features of the redevelopment include a new main hospital entrance to provide safe patient drop-off and pick-up zones, improved mobility access and directional signage, a spacious waiting area and family-friendly zones to cater for visitors along with culturally appropriate areas.
Roadworks are also in progress on a portion of Louise St until December, with traffic reduced to one lane and a speed limit of 40km/h applied.
Works include some demolition of the existing pavement and installation of median strips and crossovers to allow access to the new hospital building from Louise St. 
Most Popular