29 August, 2023
'Howzat!' Braithwaite's ready to rock the town
The man behind Australia's "second national anthem", The Horses, will travel to Mareeba this week, hoping to get a feel of the region's beauty ahead of his headline performance at Savannah in the Round this October.
By Ellie Fink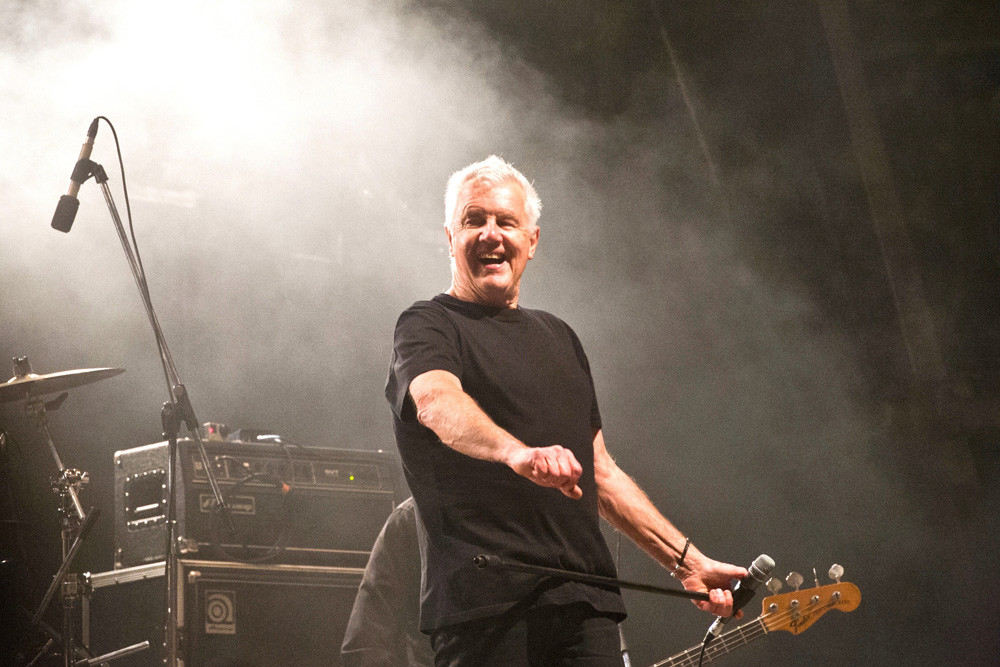 When the line-up dropped for this year's event, the news that Daryl Braithwaite would be performing was met with excitement by thousands of his fans who will undoubtedly be out of their chairs when he sings his iconic song.
Braithwaite's impressive musical career ignited in 1970 when he was just 21 years old, shining in the limelight with pop band Sherbet.
Sherbet skyrocketed to become the country's most beloved boy band, with Braithwaite blazing a trail to national stardom as their lead vocalist.
But it was when he embarked on his solo voyage that he became part of Australian music royalty when started churning out chart-topping singles, including The Horses, You're My World, Cavalry, and Time.
Recently, Braithwaite took the younger generation by storm, performing a surprise duet of The Horses with megastar Harry Styles during his Sydney show.
With Savannah only a few weeks away, Braithwaite will be in Mareeba this week, escaping cold Melbourne for the sunshine of the north.
"I am looking forward to it (Savannah) immensely, and I am actually coming up there next week to do a sort of reconnaissance mission," he told The Express last week.
"I will be staying in Cairns for a night and then driving out to Mareeba to have a look at the area and where we are staying and playing – It gives me a chance to get out of cold Melbourne."
When the invitation to Savannah in the Round was offered to Braithwaite, he immediately accepted, excited to perform again on an outdoor stage.
Being his first gig in the north for several years now, Braithwaite looks forward to the "vibe" Mareeba will bring and hopes to draw in a crowd like no other.
"I said to my agent it would be lovely to be with other acts that are on and to play at an outdoor festival. I love them to play at, and I think they are fantastic.
"I think this one especially because it will be a warmer climate. I really think that helps.
"It's lovely to come back north and play to people who may not have heard my songs in a while and have that, I'll use an old word, vibe."
In an interview with The Express, headliner Jimmy Barnes said he was more than keen to see Braithwaite and potentially get up on stage and sing with him.
Praising the work of Barnsey, Braithwaite said he was also keen to catch up with his "old friend" and hopefully perform live alongside him at the Mareeba Rodeo arena.
"He is a lovely man, and he is very, very, very good at what he does and hopefully, we will get to sing together on the night," Braithwaite said.
"We will have to see what happens on the night."
As excitement builds in the lead-up to the big performance, locals and visitors will no doubt look forward to singing along to The Horses in the rodeo arena – an apt venue for the song.
Performing at the Mt Isa rodeo street festival recently, Braithwaite is no stranger to the rodeo scene and is excited to bring his iconic song to Mareeba.
"I think it sounds like everything is aligning properly, and it should be an absolutely perfect night," he said.
"I think, personally, people should come along for the whole weekend. It really supports the local community and the people that have put it on, like the organisers and artists."
Most Popular