3 May, 2023
Hunter named 'Most Deadly Funny' comedian
LOCAL comedian Shahnee Hunter has a passion for making people laugh which has been recognised at the Melbourne International Comedy Festival's Deadly Funny National Grand Final where she was named "The Most Deadly Funny".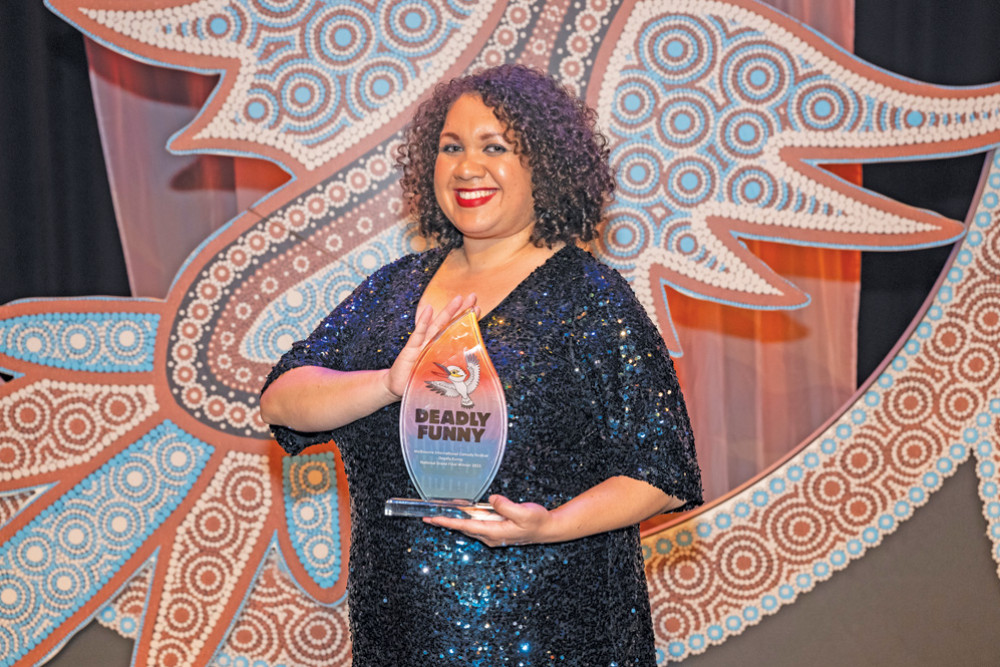 Part of a suite of development programs by the Melbourne International Comedy Festival which run year-round, the Deadly Funny competition has crossed the continent to unearth

the most fresh, funny and powerful, comedians and yarn-spinners from the oldest culture on earth.
"I feel so much pride – a small town girl from Mareeba, suddenly a part of one of the biggest comedy festivals in the world. It's such a deadly feeling and I am still riding the high," Shahnee said.
"In my culture, we have always been storytellers and being comical basically runs through our veins.
"However, Aboriginal people have encountered immeasurable sorrow and faced adversity throughout history. Comedy has been a crucial form of healing for our people.
"When I do stand-up comedy, I share a side of me that others don't usually get to see – It's quite cheeky.
"I like to push boundaries and talk about the things that are taboo - the things we think but no one really says out loud."
Most Popular