2 September, 2022
Italian style resort living on horizon
THE region's first all-inclusive seniors living community was launched in Gordonvale last week, with the $75 million development to provide an Italian inspired seniors living community for locals.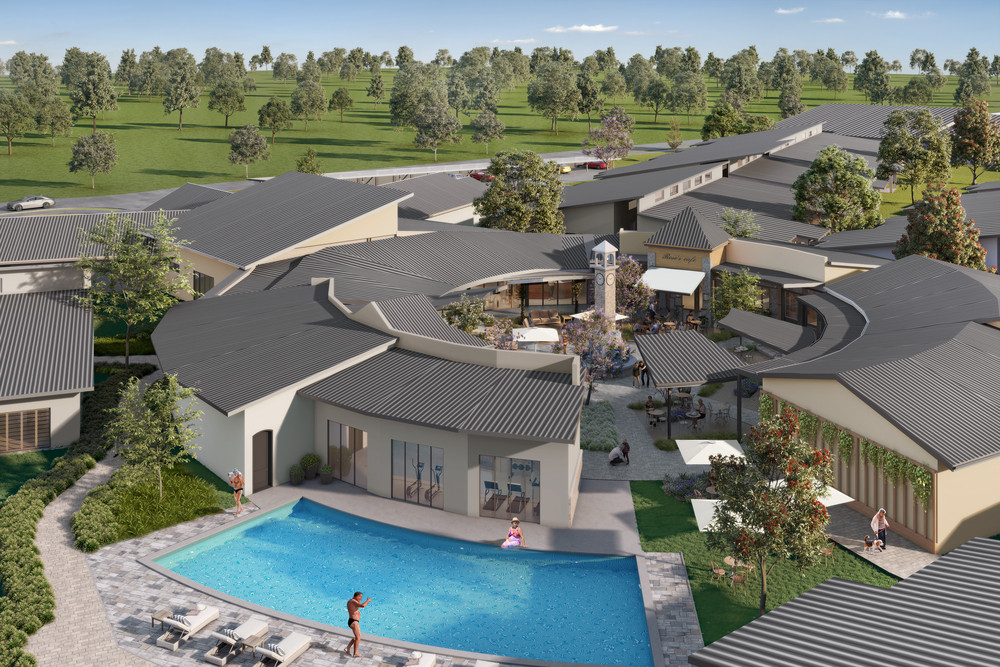 With a rapidly ageing population and an unprecedented housing crisis the Cairns-based Straguszi family launched Casa Mia under the values of family and heritage.

The family are the creators of the iconic Lakes Resort and Cairns One and have spent seven years developing Casa Mia as a senior's living community that provides both ageing in place facilities, as well as on-site respite care. 
"Family means everything to us," Renee Straguszi said.
"It was important for us to create a community where residents have plenty of opportunity to be adventurous and remain independent, but then be able to call on help if they need."
Built on a 3.8ha parcel of land on Draper Road Gordonvale, Casa Mia will contain 150 villas with stylish amenities surrounding a central piazza. 
Residents will live in self-contained villas but have access to on-site care from one of Queensland's leading home care providers and a separate on-site respite centre.
Casa Mia has been described as a cruise ship on land by Sales Manager, Michelle Reimann, with residents able to choose their own adventure daily.
"Residents have full access to an on-site restaurant, bar, café, gym, pool, wellness centre, hairdresser, community garden, a man cave and even a ladies shed," she said.
"The village's central piazza is designed to be the heart of the community and it will be a place to meet for a daily coffee or catch up with visiting family and friends.
"It's also a venue for special events and performances and has been designed to be used and enjoyed daily." 
Residents will be able to utilise the services of a full-time social co-ordinator who will create a list of daily activities to choose from.
Mulgrave MP Curtis Pitt congratulated the Straguszi family and everyone else involved in Casa Mia for providing an exciting new development opportunity for Gordonvale. 
"Even though planning for this development has been years in the making, it couldn't be kicking off at a better time," Mr Pitt said.
"Housing stress is hurting and available places in aged care are at a premium so Casa Mia will be a welcome addition to the local offering. 
"The centre of gravity in the Far North is slowly shifting southward with the recent opening of the new Woolworths, the $481 million Edmonton to Gordonvale project, and the Cutters Rise development helping to increase house and land options."
Construction of the initial stage of Casa Mia is scheduled to commence in October 2022. To register your interest to live in Casa Mia and for more information, visit www.casamialiving. com.au or call 4249 3775.
Most Popular