12 October, 2022
Junior Albert helps kickstart Mareeba's junior basketball
NEARLY 50 kids laced up their basketball shoes last week as they participated in a special junior's day run by the Mareeba Basketball Association and NBL manager Junior Albert showing the kids some skills.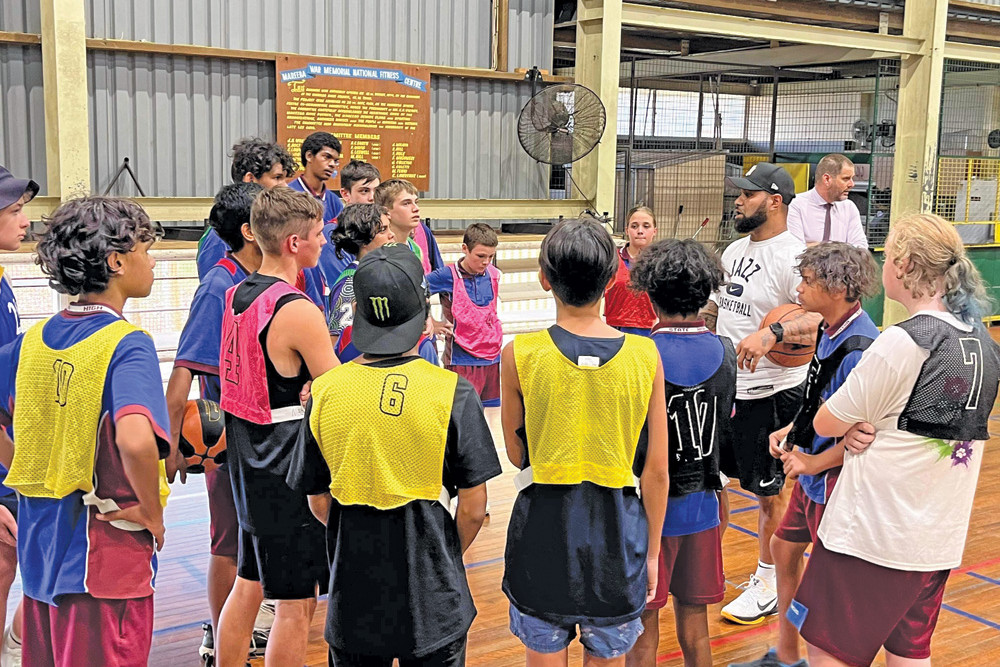 Albert attended to provide coaching and share his vast knowledge with the next generation of basketball players.

He has experience in the Olympics, multiple world cups, managed several teams in Australia and even a brief stint with the San Antonio Spurs in the NBA.
Young up and coming basketballers got the chance to learn directly from Albert and put their names down to play in the upcoming local basketball season.
Albert is hoping to be available again this week at training and he has strongly encouraged kids to attend next week to get the opportunity to learn from him while he is in the area and not away on duties with national or international teams.
From next Wednesday primary school kids over the age of 10 will play from 3.30-4.15pm with high school kids training from 4.15pm until 5pm.
The men's competition also kicked off last Wednesday night and currently comprises of four teams which will play each Wednesday.
The under 10's took the court for the first time on Monday night followed by the ladies.
Anyone interested in playing basketball in Mareeba is encouraged to attend next week at the nominated times or by emailing secretarymbi2@gmail.com
Most Popular