8 November, 2022
Juniors earn black belts
New young junior black belts have joined the ranks at Xtrheem Tae Kwon-do after the Dimbulah club's recent spring grading with 12-year-old Jack Pownall-Teece and 10-year-old Tian Schutte being promoted by master instructor Phil Quayle.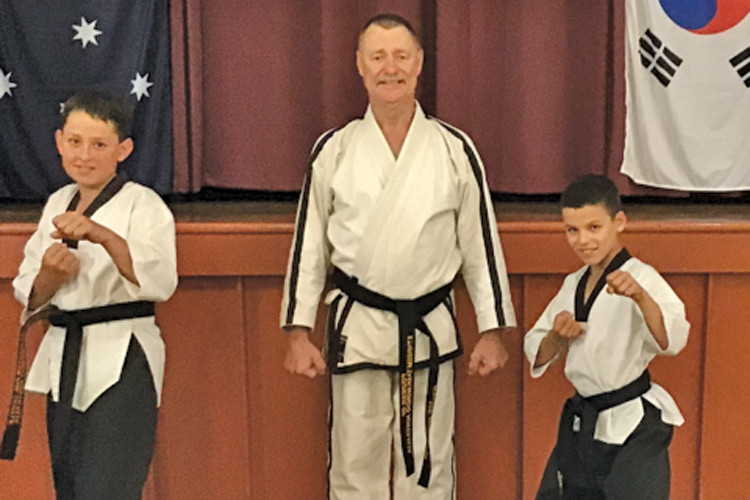 A black belt in martial arts is a level of competency that must be earned, it cannot be bought and as a result, it does not come easily.

Students must have the tenacity to attend regular training, the humility to accept constructive coaching and the adaptability to change when requested by their instructor.
"Both these young men performed to the utmost of their ability and the grading was a very rewarding experience for both the students and their families – Jack and Tian displayed their dynamic ability with effective self-defense, free sparring several opponents," instructor Quayle said.
"They also demonstrated quality of technique and form performing black tip pattern "Choong-Moo" which comprises of 30 individuals defense and attack movements that students learn and memorize.
"Delivery of speed, power and focus is essential with kicking and striking and for black belt gradings, this is demonstrated by breaking timber boards with front kick, side kick, spinning back kick, running jumping flying side kick over three students and a knife hand strike." 
Most Popular