19 October, 2023
Just desserts for Queensland's top exporter
• Soft serve and beverages manufacturer Frosty Boy crowned 2023 Queensland Exporter of the Year • 43 Queensland businesses celebrated at Premier of Queensland's Export Awards • 13 companies advance to national Australian Export Awards on 30 November 2023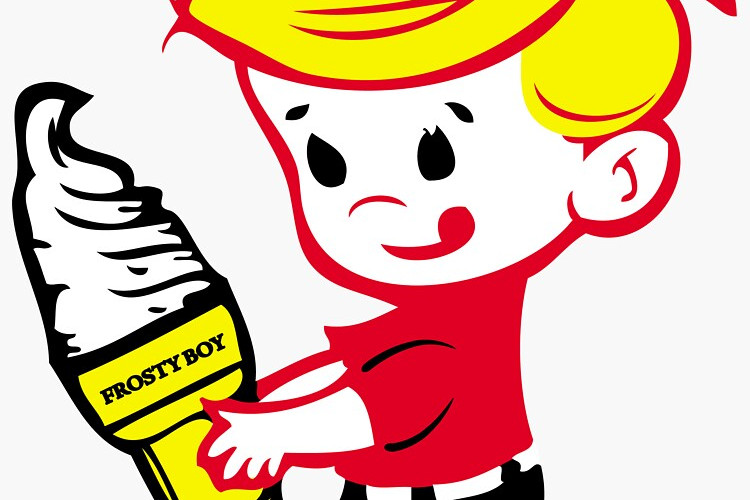 Soft Serve manufacturer Frosty Boy has taken out the 2023 Queensland Exporter of the Year, while Gungaari woman Charmain Saunders won the inaugural First Nations Category and Dr Chamindika Konara claimed the Women in International Business Award. 
The Iconic Gold Coast soft serve and beverage manufacturer won the main honour at the Premier of Queensland's Export Awards 2023 Gala Dinner, after the company doubled its yearly sales to Indonesia. 
The win for Frosty Boy comes after its revenue in India also grew by 200 per cent and 95 per cent in the Middle East over the past two years. 
Exporting since 2001, Frosty Boy manufactures up to two million soft serves per day at its Yatala factory and exports to more than 65 countries. 
The company's impressive international growth could not be ignored by the judging panel.
Founder of Indigenous fashion brand Mainie, Mrs Saunders, won the inaugural First Nations category. 
General Manager of Brisbane based medical device company Qlicksmart, Dr Konara, took home the Women in International Business Award.
Winners in the 13 national award categories automatically qualify as finalists representing Queensland at the Australian Export Awards to be held on November 30. 
This year the gala awards ceremony marked the conclusion of the Queensland Trade and Investment Program, an annual event including the state's 12 global commissioners. 
The program highlights Queensland as an internationaltrading powerhouse and attractive investment destination. 
Quotes attributed to Premier Annastacia Palaszczuk:
"Food manufacturers generate $25 billion dollars for our economy each year, and companies like Frosty Boy are leaders in their field, boosting Queensland's global reputation for quality and excellence.  
"Queensland's leading exporters have been honoured through these awards for more than three decades and it continues to be a wonderful platform to celebrate their resilience, ingenuity and ongoing success."
Quotes attributed to Treasurer and Minister for Trade and Investment, Cameron Dick:
"When it comes to the Queensland economy, soft serve means hard currency, and this award is the cherry on top of another exceptional year of export growth for Frosty Boy.
"Queensland businesses are not just competing internationally, they are market leaders because of their exceptional standards, quality of goods and remarkable services. 
"These awards recognised the success of Queensland's best export businesses who dared to dream big and take their products overseas. 
"Their hard work strengthens Queensland's economy, increases the State's productivity and creates more good jobs throughout the Sunshine State."
The full list of winners is:
Advanced Technologies 
Healthcare Logic 
Agribusiness, Food and Beverages 
AgTrade
Creative Industries 
EventsAir
e-Commerce 
Homebodii
 Emerging Exporter 
Chronosoft
First Nations 
Mainie Australia Pty Ltd
International Education and Training 
TAFE Queensland
International Health 
Qlicksmart
Manufacturing and Advanced Materials 
Frosty Boy Global
Professional Services 
Medical Rescue 
Regional Exporter
Mort & Co
Resources and Energy
Phibion
Small Business 
Genics 
Sustainability and Green Economy 
Paradigm Foods
Women in International Business
Dr Chamindika Konara, General Manager, Qlicksmart
Queensland Exporter of Year
Frosty Boy Global
Further information:
• Queensland's export industry was valued at $144.3 billion in 2022-23 and supports one in five jobs in the state.
• Queensland accounts for 21.4 per cent of Australia's national goods exports value.
• Queensland goods exports in the 12 months to August 2023 exceeds the collective of New South Wales, South Australia and Tasmania. 
• There are almost 7,000 goods exporters across the state with approximately 40 per cent based in regional Queensland.
• Queensland is the first state in the national awards to recognise Aboriginal and Torres Strait Islander owned and led businesses in a dedicated award category.
• Trade and Investment Queensland (TIQ) is the state government's dedicated global business agency with 18 international offices in 14 key markets plus a regional network of eight offices and Brisbane headquarters.
Most Popular