3 September, 2022
Kindness helps students achieve musical dreams
THREE clarinets have been generously donated to Atherton State High School's instrumental music department.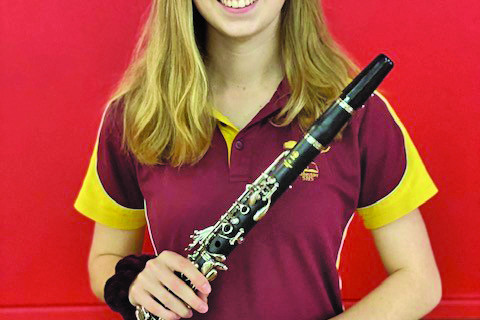 This is the third donation received from an unknown person, with $5,000 previously being donated for a new timpani and three covers for the instrument. 
The second donation was another $5,000, which went towards a new vibraphone for aspiring percussion students. 
This year, three new Yamaha clarinets were mysteriously donated to the school to be hired and used by aspiring instrumentalists. 
Instrumental music teacher Lachlan Szeri expressed his gratitude to this anonymous good Samaritan and how much it helps a small rural school achieve high.
"Donations such as these are honestly game changers for a rural school instrumental music program," he said. 
"It allows Atherton Tablelands Instrumental Music the ability to provide instruments of the best quality as many students as possible.
"Our newest three clarinets will be loaned out to beginner Grade 4 students at the start of 2023, who will in time develop and grow as budding young musicians themselves – three more than there would have been previously possible thanks to this donation."
Most Popular