14 April, 2023
Kodi – the bright star of Fresh St Market IGA
DESPITE struggling to socialise and communicate due to Asperger syndrome, Kodi Buchanan has been working at Fresh St Market IGA for close to a year and thanks and his bright, bubbly and ready-to-help attitude, he has become a staple staff member.
By Rhys Thomas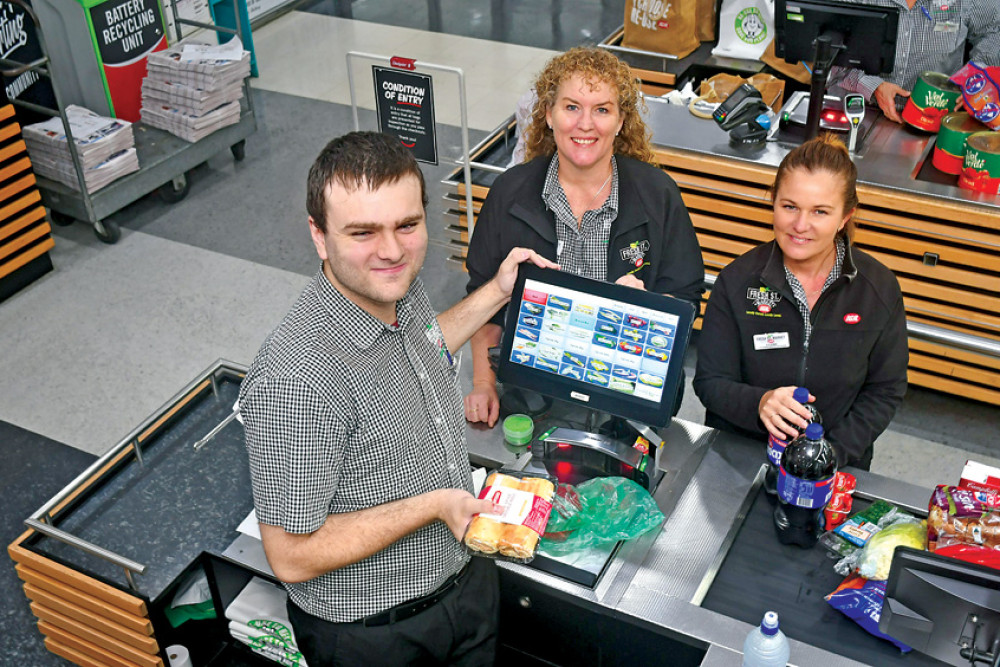 When he was younger, Kodi had a dream about working and interacting with people and thanks to the support of Cairns-based business Worklink and Atherton's Fresh St Market IGA, he is able to live out his dream.

Kodi commenced work with Fresh St in Atherton on 23 August last year and has since become a staple staff member.
As he has severe Asperger's syndrome, whenever Kodi become excited about something he becomes loud and even has a badge that says 'when I am loud, I am happy'.
Asperger's is a developmental disorder that affects one's ability to socialise and communicate, it is a condition on the autism spectrum and people with the condition can be socially awkward and have an all-absorbing interest in specific topics.
Kodi enjoys meeting new and different types of people and likes to talk to them about things and products he enjoys in the store.
"I really enjoy working there as I just love my job and the other staff are great to work with, no day is ever the same," he said.
"I like asking now people's days are going and if a customer buys something I like, I tell them a bit about it."
Georgia Mead from Worklink was a key part in Kodi securing a job at Fresh Street after a conversation revealed he "always wanted to do checkout work."
"When I met Kodi, I asked what he wanted to do and it was to work in I.T. and nothing else," Ms Mead said.
"One day in conversation I mentioned about IGA and then Kodi made a comment that he has wanted to do checkout work since he was young."
Kodi then spoke to Rachael Grandcourt from Fresh St and after speaking to her it made him realise he wanted to work at IGA.
"I love the relationships I have developed with regular customers, who have told my manager, Claire, that they like being served by me as I am always happy," he said.
"IGA and Worklink are great supporters for people with a disability as I have Aspergers and the louder I am, the more cheerful I am."
Most Popular