14 May, 2023
Kuranda's "Iconic" designer takes her designs to nation
A LOCAL First Nation's designer is taking her luxury brand to the next level, being one of three designers in Australia chosen for The Iconic and First Nations Fashion and Design's (FNFD) inaugural Incubator program.
By Ellie Fink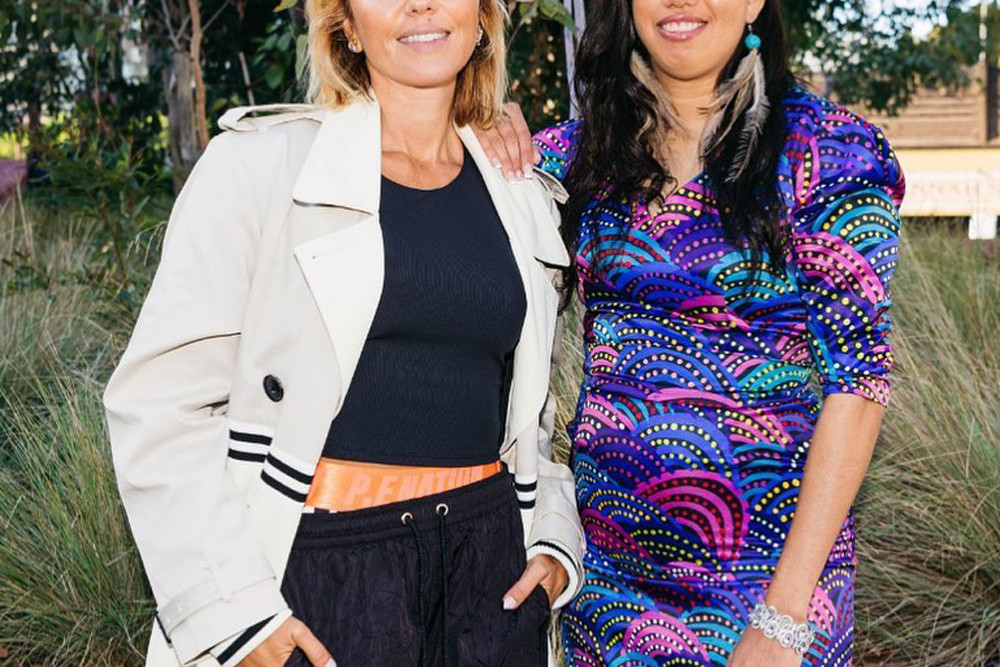 Briana Enoch from Kuranda created her label, Jarawee, only two years ago and has already grabbed the attention of many and is excited to expand and improve her brand through the program.

The program, which was announced in December last year, is dedicated to upcoming First Nations fashion designers, and allows three entities to get hands-on experience in network expansion, business guidance, industry, and manufacturing.
Over 60 expressions of interest were made, but it was Briana and two other designers from Yarrabah and Mt Isa who successfully made it to the program.
"I can definitely see my dreams becoming reality. I feel really honoured and taken aback to be accepted into this program," she said.
"I actually cried when they told me; it shows that all this hard work is truly worth it."
The program's first workshop and launch have already taken place in Sydney, with Briana teaming up with fashion entrepreneur Pip Edwards and First Nations luxury designer Julie Shaw.
Under Pip and Julie's guidance, she hopes she can build a more sustainable luxury brand and start working with fabrics such as silk and linen while working on ways to be exclusive and avoid mass production.
"My dream is to become purely luxury, and this program will allow me to work with women who have done that and will help connect me with big sustainable companies," Briana said.
"These people have worked with brands like Bonds underwear and Bassike, and I remember thinking, 'Oh my gosh, this is the level I can get to'."
Pip expressed her excitement to welcome young First Nation's women into the luxury designer world and is honoured to be taking Briana along for the ride.
"I am excited to be involved in The Iconic x FNFD Incubator program this year as an industry mentor," she said.
"It is an honour to be able to bring my working knowledge of the industry to this next generation of design talent; fusing this experience with their passion and interpretation of print, colour and texture which is so special and unique."
For the next seven months, Briana will participate in a variety of workshops and events developed by a range of industry experts and educators, such as The Hanes group and Epson, with ongoing feedback from the Indigenous creative community.
At the conclusion of the program, the designers will have the opportunity to take part in an eCommerce shoot and will be invited to sell their collection on The Iconic in the future
Most Popular