23 August, 2022
Lachlan follows in grandmother's caring footsteps
FOLLOWING in the footsteps of his grandmother, Mareeba local Lachlan Shorey joined over 120 of his peers when he graduated as an enrolled nurse from Mater Education in Brisbane, joining an industry looking for workers.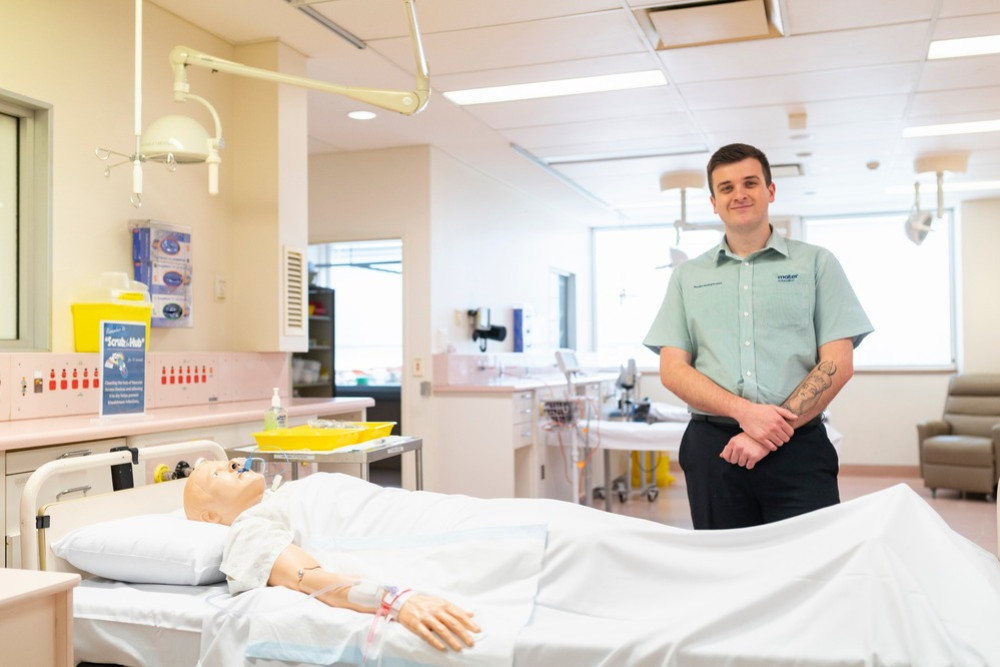 With Queensland needing almost 12,000 new nurses and midwives by 2025, the next generation of healthcare heroes such as Lachlan have joined the line in hospital and other healthcare services across the state. 
According to Jobs Queensland, the state will need 87,000 nursing and midwifery professionals by 2025, up from almost 75,000 today. 
Lachlan was able to secure a graduate position at Mater Private Hospital in Brisbane, working in the Haematology and Oncology wards. 
Before finding his true calling as a nurse, Lachlan Shorey sold Mazdas and helped people with insurance claims and after support from his family, made the change to healthcare. 
"My grandma has just retired from nursing after a 35-year career at the Mareeba Hospital, so she inspired me to become a nurse too," he said.
"I love helping people and making them smile when they're at their worst point. 
"I like to keep the patients lively and improve their day with a conversation." 
Mater Health executive director Donna Bonney said new nurses would play a vital role in caring for Queenslanders for many years to come. 
"COVID has highlighted just how important nurses and other health professionals are to the community," she said. 
"New enrolled nurse graduates are needed right across the healthcare industry and I know this group has a bright future ahead of them.
"These new nurses will go on to work in Mater hospitals and other hospitals across Brisbane, Queensland and beyond."

Most Popular