5 November, 2022
Last Barramundi release for the year in Tinaroo
THE last batch of Barramundi fingerlings will be deposited into Lake Tinaroo in late December as the Tablelands Fish Stocking Society prepares for their first release of Mangrove Jack into the popular fishing spot early next year.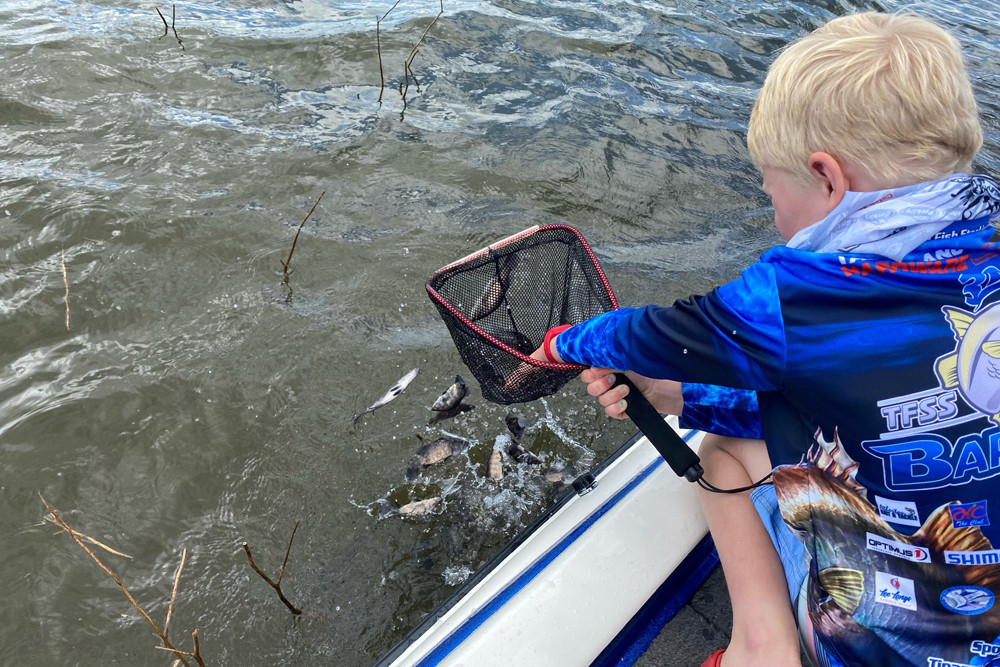 The society successfully added Mangrove Jack to their existing stocking permit earlier this year on a trial basis which already lets them stock Barramundi and Sooty Grunter – they are now permitted to stock 20,000 Mangrove Jack fingerlings per year over the next three years.

Mangrove Jack fingerlings are due to be released early next year but the time and quantity is entirely dependent on stock and the society has put a major focus on their Jack stockings next year.
Tableland Fish Stocking Society secretary Laurie Wright would like to release their al-located 20,000 for the year but believes a more realistic number would be 10,000.
"The original stockings in the 90s were only 4800 I think in total, so if we can do 10,000 a year that's 30,000 and in five years' time there will be some people catching some really good-sized Jack," he said.
"It is going to be a fantastic thing for Tina-roo and the regional economy – the people that will come up here in the future to catch Man-grove Jack."
Fishers can expect to pull up legal sized Mangrove Jacks from Lake Tinaroo in a few years from the first fingerling release.
Most Popular