4 September, 2023
League legends recognised
THE Far North Queensland Rugby League competition's best and finest players, coaches and volunteers were recognised last Friday at the prestigious Gold Medal Dinner Awards.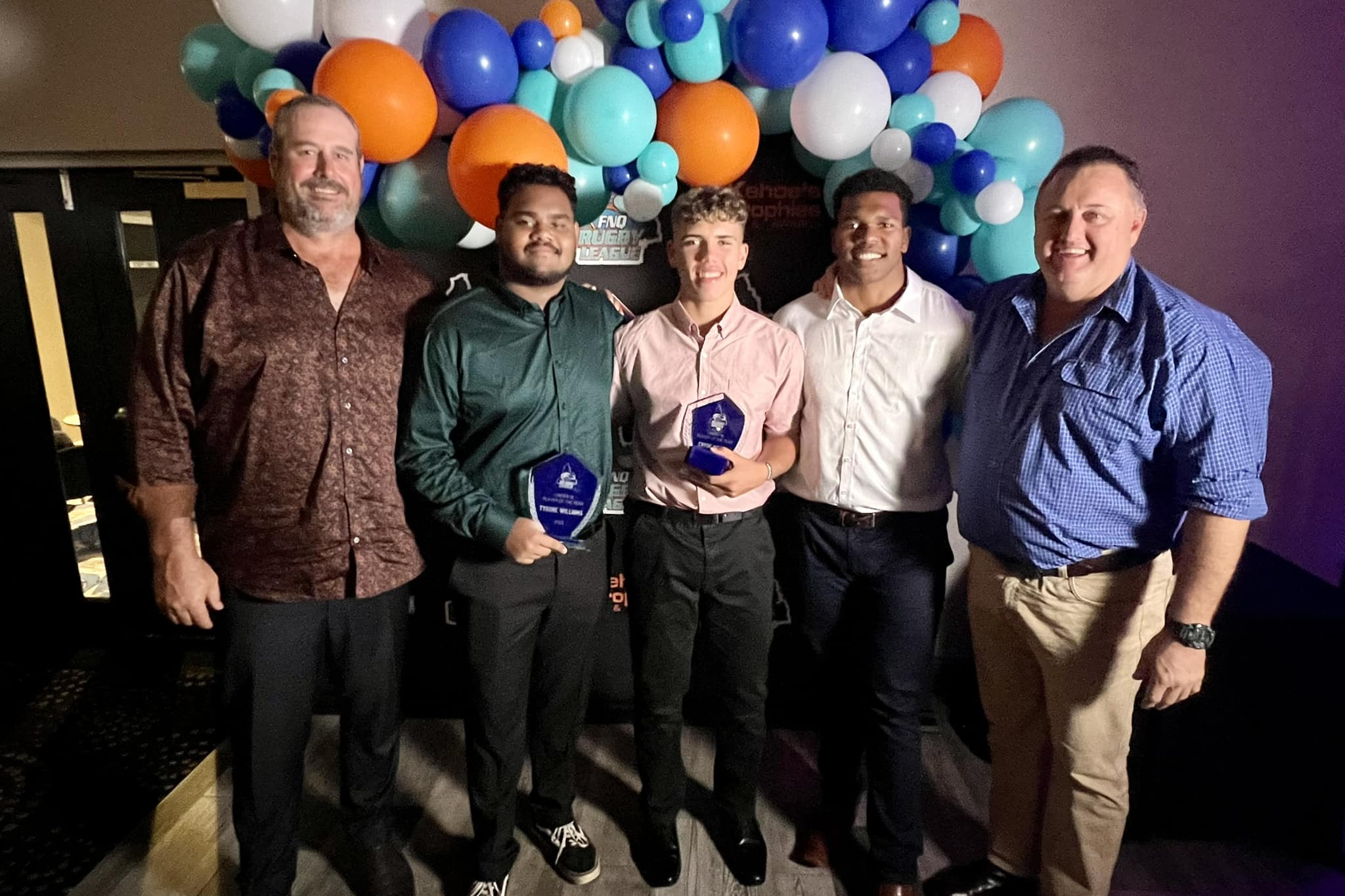 Hosted by the Cairns Brother's Leagues Club, the Far Northern league club members scrubbed up for the occasion, with three Gladiators and a Rooster receiving awards. 
Gladiator Under 18 powerhouse Gabriel Tunimakubu took out the prestigious male rookie of the year, while Roosters legend Mackenzie Stephens took home the young female rookie of the year. 
Cayde Miller from the Gladiators Under 16 team took home the Coast Under 16 Player of the Year, whilst team captain Tyrone Williams took home Under 18's Player of the Year.
RESULTS: 
Club Champions – Ivanhoes
Leading Try Scorer – Matthew Gibuma (Ivanhoes) and Abraham Waireg-Ingui (Innisfail) 21 tries each
Male Rookie of the Year – Gabriel Tunimakubu (Mareeba)
Female Rookie of the Year – Mackenzie Stephens (Atherton)
Coach of the Year – Leon Hallie (Innisfail)
Referee of the Year – Guy Millar
Female Player of the Year – Genavie Tabuai (Kangaroos)
Coast Under 16 Player of the Year – Cayde Miller (Mareeba)
Eacham Under 16 Player of the Year – D'Wan Walker (Malanda)
Under 18 Player of the Year – Tyrone Williams (Mareeba)
Reserve Player of the Year – Joint winners Jordon Ketchell (Tully), Justin Torney (Ivanhoes), Oswald Fourmile (Yarrabah)
Senior Volunteer of the Year – Charlee Rose Paron (Suburbs Senior)
Young Volunteer of the Year – Alfonse Bulkua (Ivanhoes)
Gold Medal Award First Grade – Ben Barba (Mossman)
Most Popular