24 May, 2023
Leaping to gold for Queensland
THE Far North's gymnastics genius Frank Tulloch has returned home from the Australian National Championships in Brisbane with gold, silver and bronze around his neck.
By Ellie Fink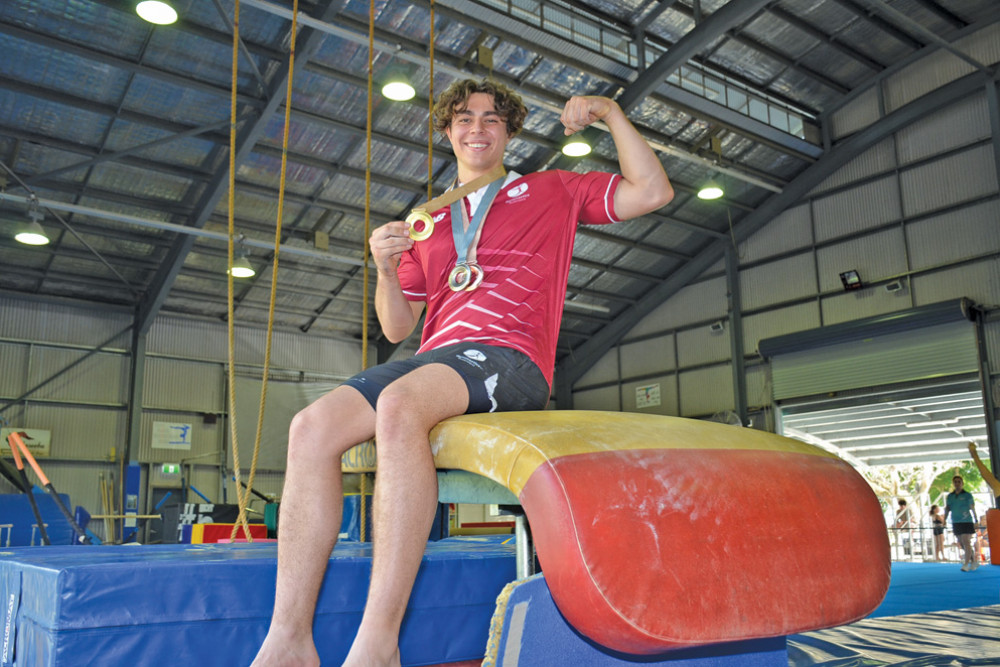 For the second year in a row, the Level 8 Open gymnast was selected to don maroon for the Queensland side and this year he was one of the first picks for the team.

Last year at only 16 years old, Tulloch had the opportunity to compete, yet due to his age he was one of the last to be selected.
Competing in a total of six apparatuses, he scored silver in the vaults and bronze in floor. The Queensland team also took home gold overall.
"It felt really good, and it was an awesome competition with so many talented gymnasts – team Queensland was definitely the best," Tulloch said.
"Whilst standing there (before competing) I was very nervous but once the judges called my name, I took a breath, got into the zone and then ran down the vault strip and let muscle memory take over."
During his time at nationals, Tulloch also had the opportunity to learn from others in the competition, with many of his competitors being older and more experienced.
For his coach and director of Mareeba Gymnastics Kelly Tulloch, watching him compete was a proud moment as his teacher and his mother.
She said since last year's competition, they have been working hard to improve his skill set and level up to be better than before.
"We worked out what he needed to improve on and trained hard to get him onto the team again this year," she said.
"This year was great, coming home with three medals is just a reflection on all the hard work he has put into his training this year.
"Gymnastics is a really hard sport, and I am sure there are days he feel like giving up because it is so intense but he is passionate about it and keeps going."
Tulloch is now back in the gymnasium working towards next year's national competition, with hopes that internationals will be next on the cards.
Most Popular