3 September, 2022
Learning from the ground up
TO celebrate National Tree Day, students from Butchers Creek State School got down and grubby in the garden to learn about how plants grow and practise mindfulness.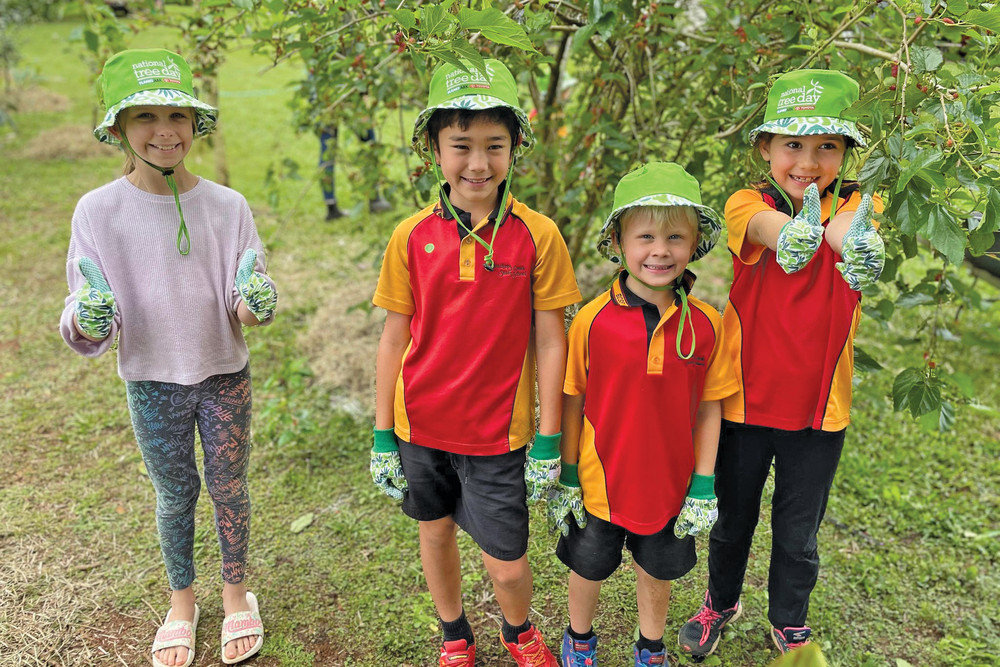 Teaming up with Bunnings and John Cole Toyota, the school delivered three activities for their small school of nature-minded students. 
Kids learned how to mulch the fruits trees with fertiliser and hay, potted a variety of herbs in a new vertical garden and then explored their five senses to learn about the importance of mindfulness and mental health. 
Principal Eleanor McKay explained how events such as this are important in a young person's lives, making them more aware of the environment and how it works.
 It is important to teach the students about caring for our environment and contributing as global citizens through project-based learning. This will help ensure they have a bright future," she said. 
"We extend our thanks to Toni and Mikayla at John Cole Toyota Atherton for helping to register and plan the event – they brought the students hats and gloves as well as a barbecue lunch.
"We also thank Mick and Trinity at Atherton Bunnings for putting up an incredible vertical garden for us to enjoy. Next year we hope to make the event bigger and better as we connect with more outside agencies to spread awareness."

Most Popular