11 February, 2023
Lion honoured for 50 years of service
AFTER dedicating his life to his community and the local Lions Club, Dimbulah's Fabio Petrusa has been honoured with a special 50 years of service medal.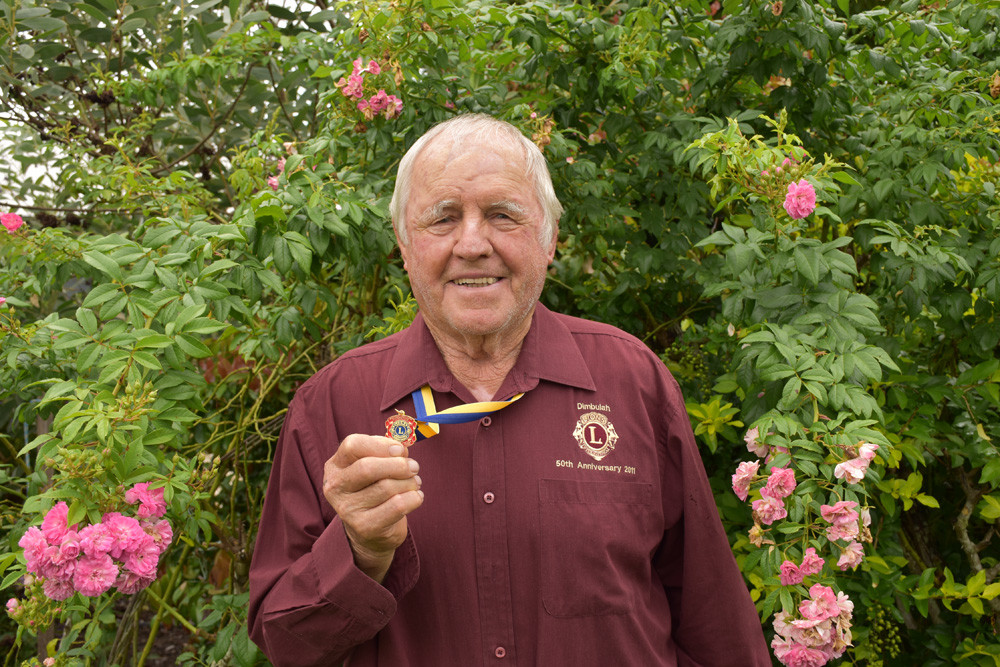 Fabio became a member of the Dimbulah Lions Club in 1972 shortly after getting married to his wife Judy and moving to the area, quickly becoming ingrained in the club's activities.

Upon joining the club, Fabio reportedly received a letter from Lions International congratulating him on becoming the one millionth member.
The Dimbulah Lions Festival, formerly known as the Tobacco Carnival, was spear-headed by Fabio after the school announced it would no longer be able to host the event, so under Fabio's leadership, Lions took up the task.
He did not just limit himself to Lions however, Fabio was also a member of the local church, ambulance committee and the school's P&C Association – organising many projects over his time.
"We did not do anything to get recognition, what we had done was for our own satisfaction – Dimbulah isn't a big place so if you are involved in Lions you are involved in everything," he said.
"The Lions to this day are still the main organisation in Dimbulah, they support everything that is going on."
Fabio's values he held as a Lion trickled down into his family life with his daughters taking inspiration from his selfless service.
"One of his favourite sayings is 'if you want to live in a great community, you must contribute to that community and our daughter said that when she became a judge," Judy said.
"That saying is something that has stayed in the family. All of our girls have done charity work in every aspect of their life."
Despite not being an active member for the past 14 years, Fabio still takes pride in the club and loves to participate in and enjoy any events held by the club.
Fabio was awarded his medal in early January at a special meeting in Dimbulah surrounded by the many friends he made over his 50 years of service.
Despite no longer living in Dimbulah, Fabio still makes a point of going to a Lions meeting each month and puts his volunteerism to work with his wife Judy by volunteering at the Mareeba Heritage Centre.
Most Popular