11 April, 2023
Living in a town of fear, 86-year-old harassed and taunted by out-of-control youth
AN 86-year-old man is now in fear of travelling through the main street of Mareeba on his mobility scooter after he was intimidated by a group of juveniles last week.
By Ellie Fink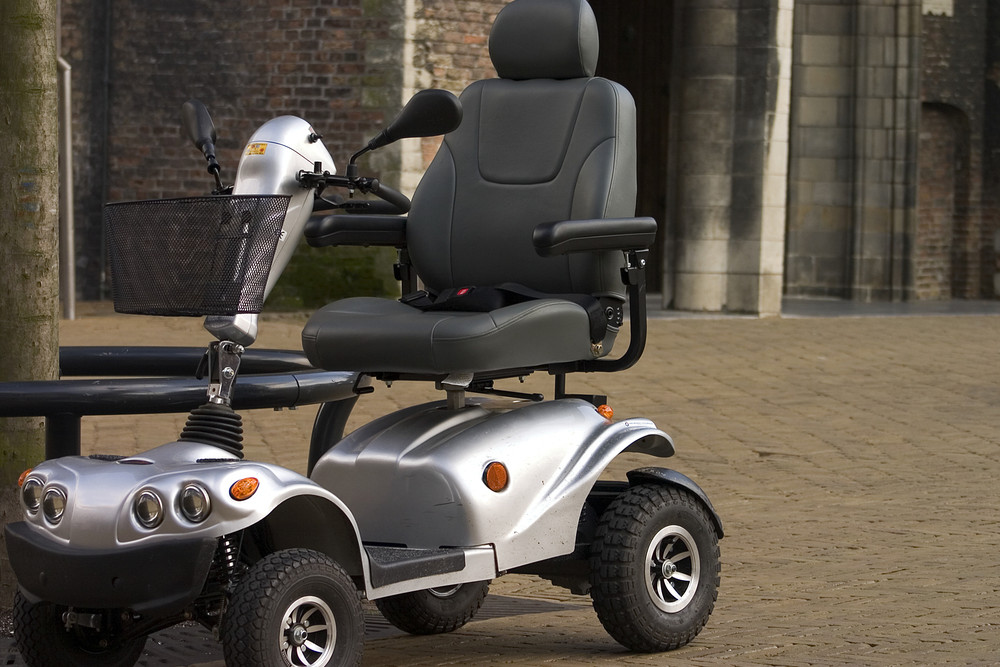 Ian Jessob was travelling into Mareeba on his mobility scooter near Coles when he was stopped by a group of youths who harassed him for money.

After refusing to give them money, he headed to the IGA, with the group following and taunting him, causing him to feel anxious and stressed.
"They didn't follow me in, and I stayed in there for an hour, so I hoped I had shaken them off," he said.
"I went back up the Beaurepaires turn-off near Coles and I heard them yelling out 'there he is, go get him'. I pretended not to hear them and by then I was heading down towards Casali's to cross the street and then they blocked me."
An older member of the group blocked Mr Jessob's mobility scooter as he attempted to cross the road and began threatening him and hurling racial slurs.
Although shaken, Mr Jessob sprung into action, turned his scooter around and headed towards the lights on Byrnes Street but the offenders pursued him.
"I managed to turn sideways and head back into town and there was a car on the railway track, so I waved them down to help but I don't think they really understood what was happening," he said.
"He told the kids to clear out and then said to me 'they won't come back'."
Mr Jessob hoped that after the man in the car scared off the pack, he would be able to return home safely but the experience left him so angered, scared and traumatised, he could not continue his trip.
Fortunately, his daughter Pat Coughlin was nearby and he was able to call her to tell her what happened and get the help he needed.
Ms Coughlin immediately took her father to the police station to file a report however he was so upset he struggled to speak to the officers who gave them a critical piece of advice – call 000.
"They said that by the time you dial the police number and wait for someone, it's better you call triple zero if you feel like you're in danger," Ms Coughlin said.
"They said 'don't worry if it's a false alarm, if you feel like you're in danger always call'."
Mr Jessob is urging people to heed the officer's message and call emergency services if they ever feel unsafe, whether it be in the middle of town or in their own home.
Tablelands Patrol Group Senior Constable Aleda Day echoed this message and warned people that when they are walking around town, they needed to be alert and aware of their surroundings and what is going on around them.
"If there is a crime happening now and you feel your safety is threatened, then call Triple Zero (000) otherwise contact Policelink either online or via 13 14 44," she said.
 "Always remember that if you are a victim of any form of assault or violence, always report it to police as soon as possible."
After living in Mareeba for over half a century, Mr Jessob is shocked by the increase in crime in the town, with many residents who have lived here their whole lives also commenting on social media about the increase in anti-social behaviour throughout Mareeba.
Mareeba Mayor Angela Toppin has ensured residents council is working with police to find the solution.
"The councillors and I share the concerns of the community regarding crime and anti-social behaviour we are seeing in our communities," she said.
"Sadly, crime and anti-social behaviour is something that is not unique to Mareeba, it is happening across the State and nation. 
"Queensland Police continue to respond to reports of crime and anti-social behaviour in Mareeba and I urge community members to report any incidents. 
"I would like to reassure residents council continues to advocate and act within the powers we have as a local government to improve community safety. 
"This includes advocating for improvements to services and resourcing for the Queensland Police Service and community service organisations."
Most Popular