16 August, 2023
Local businesses ready to embrace Priors Creek project
BUSINESSES from the civil construction, plumbing and electrical sectors attended a recent gathering hosted by the Atherton Chamber of Commerce to draw attention to opportunities for local contractors as part of the Priors Creek development.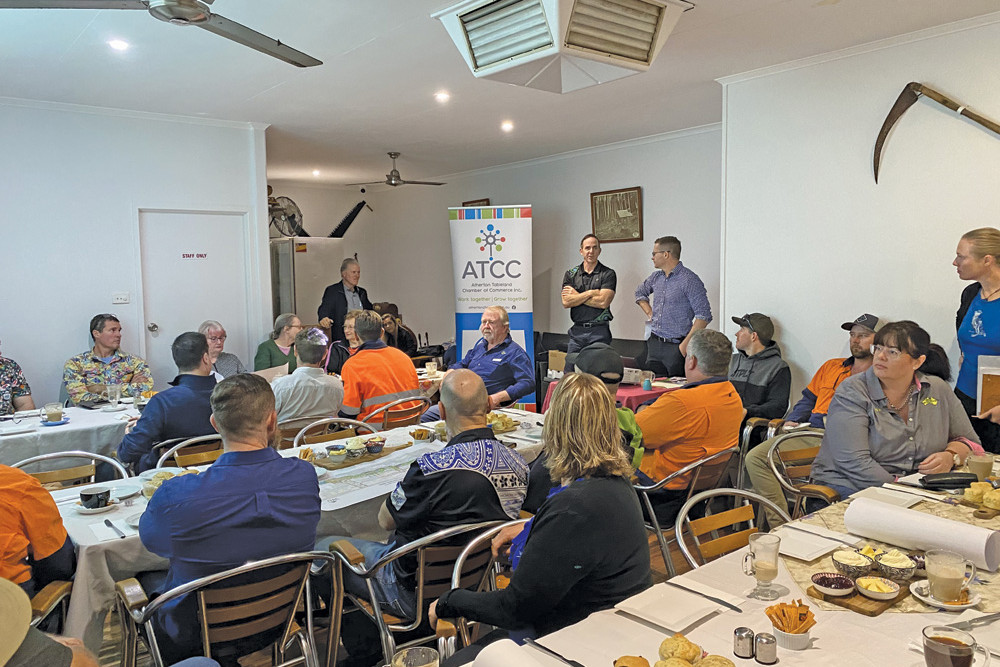 Tablelands Regional Council presented information about the project, with project director Paul Stubbs and economic development executive manager Angelo Finocchiaro providing attendees with an overview of the project and the timing for opportunities and trade packages that will be on offer.
Council has allocated funding to kick start the project in its latest budget and early works are expected to begin very soon. State and Federal government funding contributions are being sought to complete the project as early as possible.
Chamber treasurer Tony Freeman said the project was exciting insofar as it would transform a substantially under-utilised area on the lower west side of the Atherton township. 
"The chamber is excited about this transformational project with so many businesses and community benefits," he said.
"This scaled development will give us an area that can be compared to (Cairns) esplanade and (Townsville) strand type precincts that are so popular in other towns and cities."
Features of the project include an amphitheatre, nature-based playground, amenities, picnic and barbecue facilities and sports and exercise equipment. The development will incorporate and enhance the existing rail trail and Mountain Trail Bike facilities. 
Private enterprise opportunities are available for accommodation offerings adjacent to the development.   
Most Popular