14 January, 2023
Local club wins 2022 employer of the year
THE Mareeba Leagues Club has been recognised as the Business Liaison Association's Employer of the Year for their dedication to getting high schooler's prepared for a career in hospitality.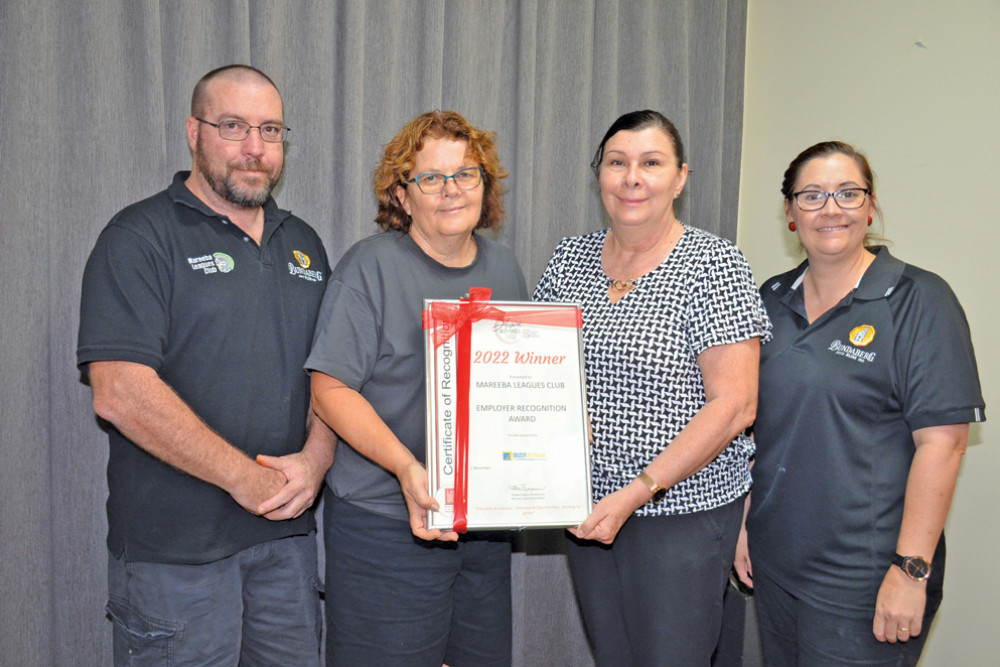 The club has been putting high school students through vocational placements for several years, with one going on to be a chef travelling Australia and others taking on various hospitality and customer service jobs.

CEO Lucy Connor was beyond proud of her staff and the patrons at the club for their efforts to mentor these students and proud of the students for their success.
"It is an absolute privilege to be providing these career paths to students and, personally, it is something I am very passionate about," she said.
"I am in awe of the capabilities and abilities of these young people." 
Most Popular