18 May, 2023
Local producers make connection with food buyers
FOOD producers from the Tablelands were among 32 food and beverage exhibitors from throughout the region at last week's 2023 Taste of Tropical Queensland Showcase in Cairns.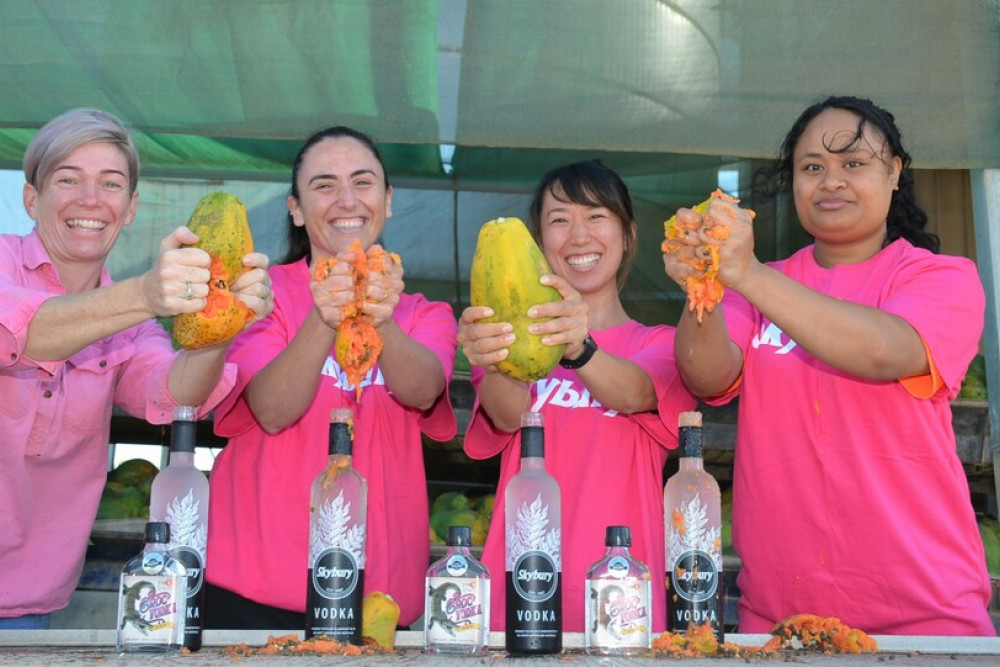 The event attracted around 80 buyers and distributors, with 60 per cent of buyers present based in overseas markets across Asia and the Middle East.

The Taste of Tropical Queensland event connects both international and domestic buyers with Queensland exhibitors across packaged goods, food and beverage, seafood and meat products.
The exhibition in Cairns marks the fourth iteration of the Taste of Queensland, with $18.5 mil-lion in export outcomes generated since the first in 2019.
Minister for Trade and Investment Cameron Dick said Queensland had a global reputation as a clean, green and reliable source of incredible food and beverage products.
"The exhibitors on show at Taste of Tropical Queensland are our state's best and have the neces-sary experience, expertise and creativity to deliver vibrant products that appeal to international buyers," he said.
Skybury Plantations general manager Candy MacLaughlin was among those who exhibited at the event.
"The Taste of Tropical Queensland affords producers like us the opportunity to share ideas and connect our glorious region to buyers from around the world."
Queensland has the largest area of agricultural land of any Australian state, with farmers produc-ing more than 120 types of fruit and vegetables.
Exports from Far North Queensland in seafood, food and beverage and agricultural products ac-counted for more than $172 million last year alone
Most Popular