13 December, 2022
Local writer releases first fantasy book
LOCAL author Renee Hayes has recently released her first young adult fantasy book "The Girl Who Broke The World", telling the story of girl who faces a dystopian world, destroyed by humankind itself.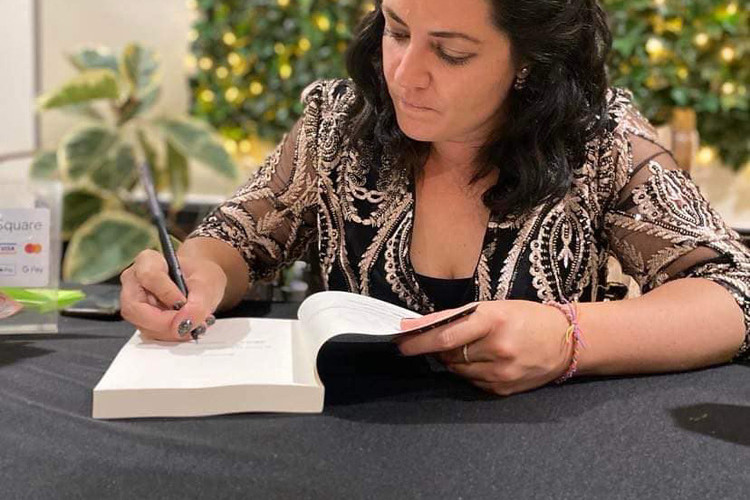 The book follows 18-year-old Zemira, who breaks free of her mother's protection to go to the village, where the last surviving humans live.

The rest of Earth was destroyed, and a world of magic, shapeshifters and guardians arose from the ashes and Zamira is eager to see it all.
After a sudden explosion in the village, the young heroine is thrown into an adventure that will change her life forever.
Ms Hayes drew inspiration for her book after she busted a disk in her back and was left bed-ridden. Whilst laying in her bed, she thought of all the things in the world that are taken for granted, including the rainforest and began to write.
"At the time I didn't even have a proper laptop so I would just write things down on pieces of paper and put them all together," she said.
"I approached my editor for some advice, and she immediately loved my idea and wanted to publish it and helped me through the whole process.
"Instead of laying in bed feeling sorry for myself and useless, I began writing this book and it was a great dis-traction from the pain and was like therapy."
Ms Hayes book is available to purchase from Amazon, Booktopia, Barnes and Noble, Book Depository and Tablelands Bookshop.
She said the feeling of releasing this new book to major platforms has been a surreal experience and she can't wait for people to read it.
"Everyone has been so supportive, and it has just been such an exciting and surreal feeling," she said
Most Popular