20 October, 2023
Locals furious over speeding fines
OVER 100 Tablelanders have been slapped with speeding fines over a short period of time just outside Malanda OzCare, with Member for Hill Shane Knuth taking immediate action to find out why.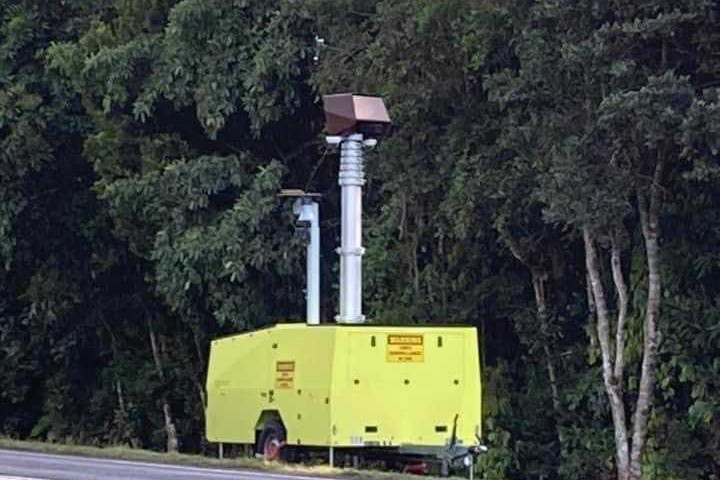 Mr Knuth has contacted the Department of Transport and Main Roads (TMR), alerting them that he believed the camera, installed by TMR, was either not calibrated properly or was malfunctioning at the time.
"I have raised the issue with the Far Northern District Manager for TMR and advised we have already documented about 150 people with more than 300 fines during this period in September, which is outrageous," he said.
"However, I believe this is just the tip of the iceberg, with more flooding in today."
Mr Knuth went on to say that some people have recorded multiple speeding fines with one person up to eight fines, worth thousands of dollars, causing significant stress and financial hardship.
"These are police, doctors, nurses, businesspeople, pensioners and ordinary mums and dads, some who have never received a speeding fine in their life, and it is unacceptable," Mr Knuth said.
"I have never seen anything like it, and it's a case of pure revenue raising by the government.
"One well-known local business owner said she specifically looked at her speedometer when going through the stretch of road, when the camera was there, and she was doing 61km per hour but received a speeding fine for 71km per hour.
"Another 71-year-old woman, who has been driving for more than 50 years, within the speed limits and NEVER received a speeding fine, received an infringement notice at 73 km per hour. 
"Another man said his wife, who is a resident at OZcare and visits her every day, will lose his licence as he received three infringement notices during the period in question, so he will be unable to visit his wife in care. 
"There are many other heartbreaking stories. There is obviously a problem with the camera."
Mr Knuth is calling on the Minister for Transport for a complete investigation into the validity of the location and accuracy of this unmanned stationary speed camera, during the period the speed camera was stationed at the location in Malanda.
·  MORE OF THIS STORY IN THE UPCOMING 2 NOVEMBER EDITION.
WHAT DO YOU KNOW? Contact ellie@theexpressnewspaper.com.au
Most Popular