15 October, 2022
Locals open for Australian comedic star
TABLELAND locals will share the stage with one of Australia most popular, up and coming comedians as Luke Kidgell makes his third appearance in Cairns for two Guilt Free Comedy shows at the end of October.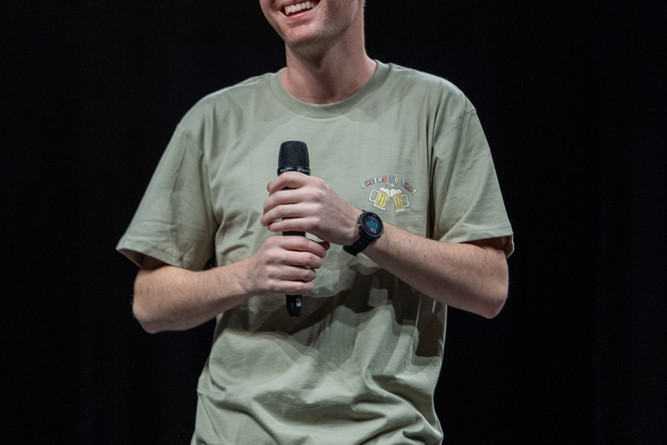 Hosted at two separate venues over the two nights – Bulmba-ja Arts Centre on 28 October and Macalister Brewing Company on 30 October– Kidgell will be joined by local Millaa Millaa talent Georgina Humphries, Mareeba comedian Ty Thomas and a swath of other local Cairns comedians.

Kidgell became an internet sensation through TikTok where he now garners up to half a million views on a single post.
Returning to Cairns for a third time seemed like the right choice to Kidgell, with the great weather and great people of the far north being a major drawcard.
"Cairns has really good vibes, I like the weather, I like the people, it is just fun – why wouldn't you want to go?" Kidgell said.
Kidgell said giving local comedians a platform to expand and develop their craft is important as everyone must start somewhere.
"This is how everyone gets better, people did the same for me. I remember opening for people way bigger than me and even when you are starting it is so much fun just doing 10 minutes," he said.
"It is important to get gigs with a paying audience because there is nothing more soul crushing that doing open mics every night for five years – as the man who has done that himself it is pretty grim.
"It is great what Guilt Free Comedy is doing by putting other people on the show, I was very happy to see it."
Tickets are available on the Guilt Free Comedy Facebook page.
Most Popular