19 September, 2023
Locals urged to get fire ready
THE DRY heat of summer has hit the region, with the local fire and rescue team urging locals to stay vigilant, have a plan and know the warnings this fire season.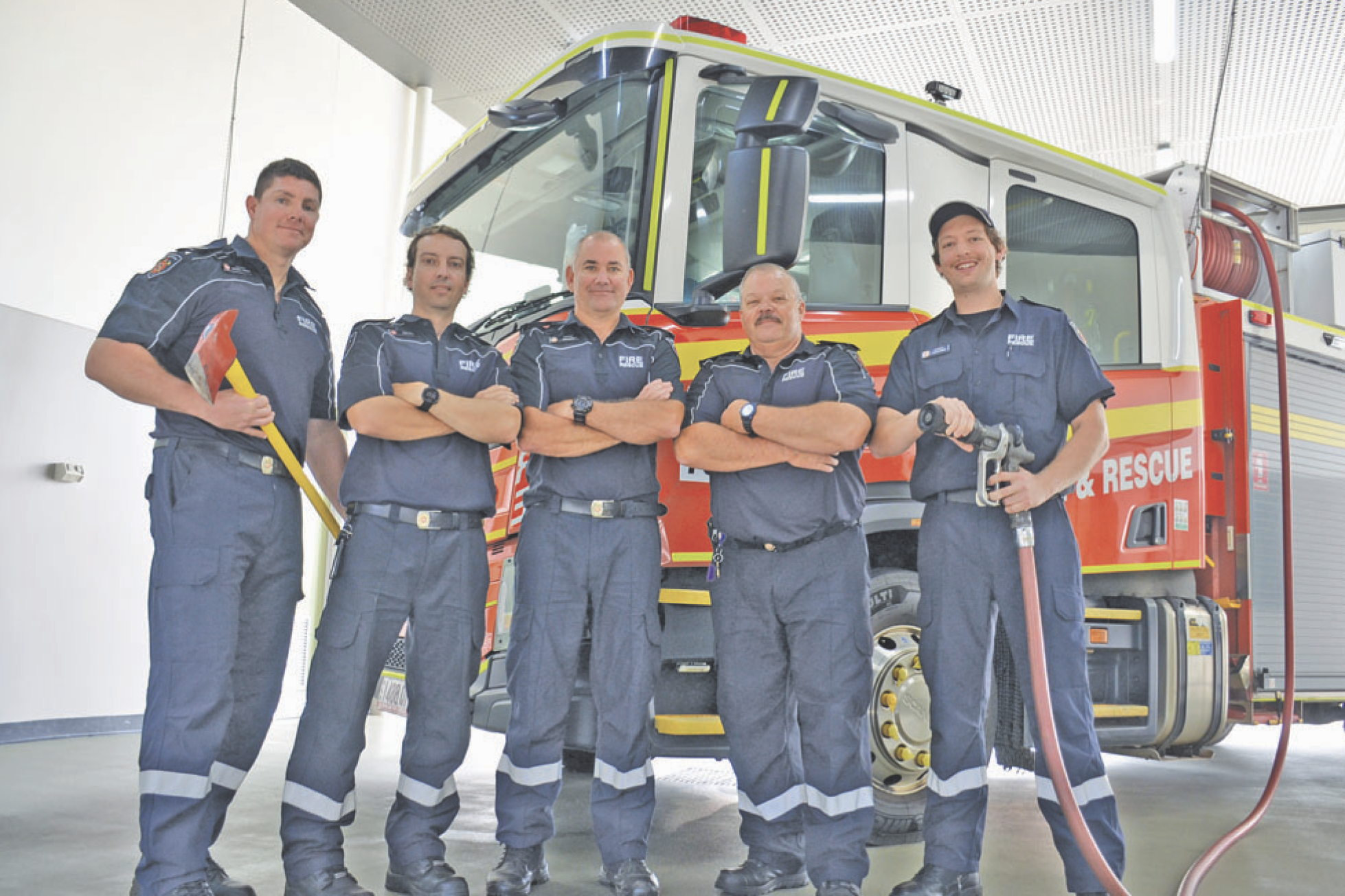 With major wildfires already wreaking havoc in various parts of Queensland, this year's fire season looms ominously.
Hazard reduction burns have been conducted in the Tablelands and Mareeba regions so far, however, due to the rapidly shifting weather conditions, Queensland Fire and Emergency Services, in collaboration with the Department of Environment and Science and the Department of Resources, are racing against time to mitigate the fuel load.
With the potential threat of large bushfires in the region, Fire and Rescue Mareeba station officer Darryl Chaplain is urging locals to prepare. 
"We have found the Far Northern region has a pretty active fire season in certain areas," he said. 
"This year, we are looking at a shorter than average season because of the late rainfall that we have, but there is a significant amount of fuel on the landscape, and that means there are some potentially dangerous fire conditions.
"There's lots of dry grassland and leaf litter and mulch that is causing some concerns for us in the area, so being prepared and having a good clean area around buildings and creating fire breaks can make a huge difference in the event of a fire."
This season, a new warning system has been implemented to ensure residents are well-informed about conditions and what actions need to be taken. 
Mr Chaplain stressed the importance of learning this system, which comprises four levels of danger: moderate, high, extreme, and catastrophic.
It serves as an indispensable tool for safeguarding the community in the event of a fire. 
"So, you have to be aware of the bushfire rating and decide whether you are going to take your things and leave or stay and defend your property, which is the basis of a bushfire plan," he said.
While a significant portion of bushfires are caused by lightning strikes, sparks, heat generated by vehicles on arid grasslands, or the ignition from discarded litter, a significant number of callouts received by the Mareeba fire units result from children playing with fire.
School holidays, especially during the summer months, mark the busiest periods for the firefighting crews, with Mr Chaplain issuing a solemn reminder to families; fire is a tool, not a toy. 
"Undoubtedly, there will be fires in the region as the season goes, and we want people to listen and reduce the impact of those fires and to take care of them," he said. 
"Whilst people are camping and travelling through school holidays, we find a lot of kids playing with fire, and that is a major problem.
"We need to make sure people are educated not to play with fire and what impacts it causes because, for some people, it could mean devastating loss."
Acting Inspector for the western command Troy Hastie has also reminded locals there is only limited time left to apply for permits to perform hazard burns on properties. 
So far, QFES has worked closely with the Rural Fire Brigades, departments and property owners to tackle high fuel loads in the region but stressed the amount of load left is still high. 
He said if locals see any fires in their area and are concerned, they can contact Triple Zero (000).
"From there, they will be informed whether it's a bushfire or hazard burn and if it's a bushfire, they will send a crew out," he said. 
"If property owners wish to do their burns, they need to be aware no permits will be issued soon because of the conditions we are seeing."
To apply for a permit to perform hazard reduction burns, contact your local fire warden. To view all warnings in the area, go to www.qfes.qld.gov.au/Incident-Dashboard
To make a bushfire plan, www.qfes.qld.gov.au/planning-and-compliance/bushfire-planning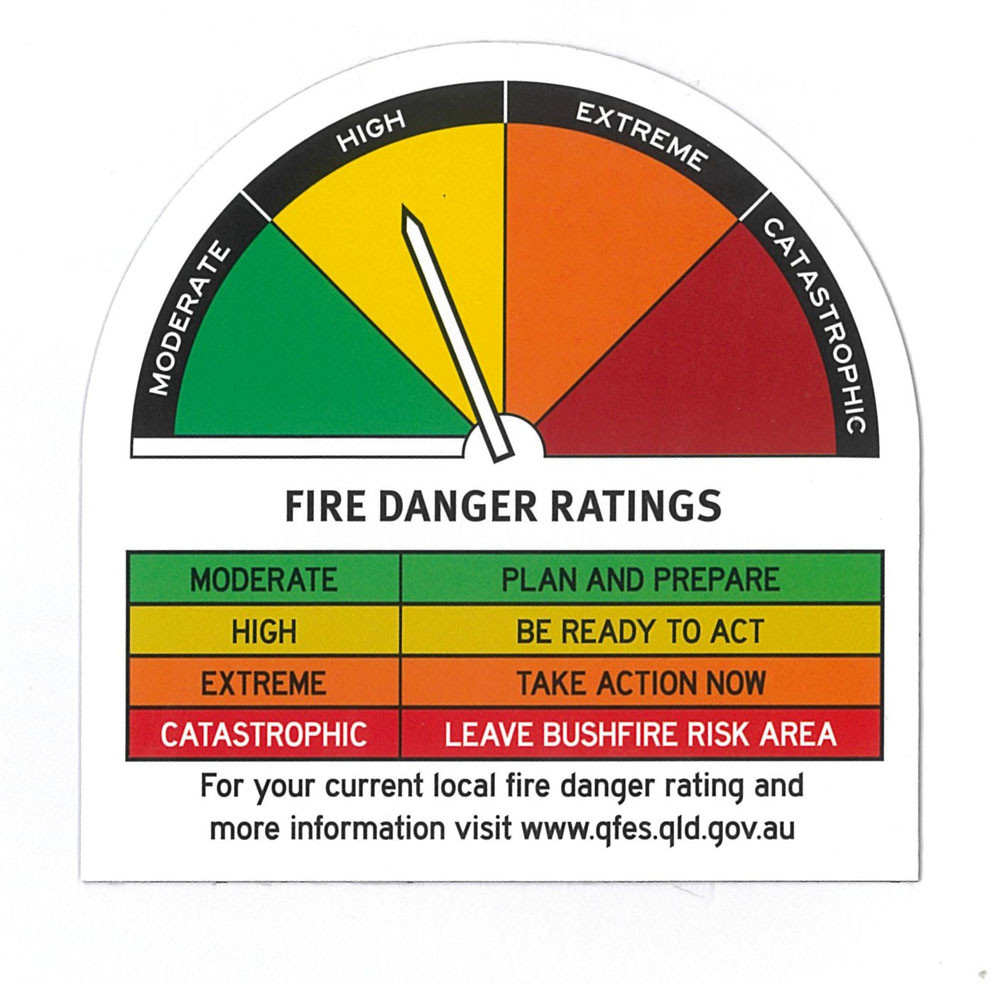 Most Popular