6 October, 2023
Logan steps up for KAP
A LOCAL grazier has stepped up to the plate for Katter's Australian Party, hoping to be "the voice" of Cook in the upcoming State election.
By Ellie Fink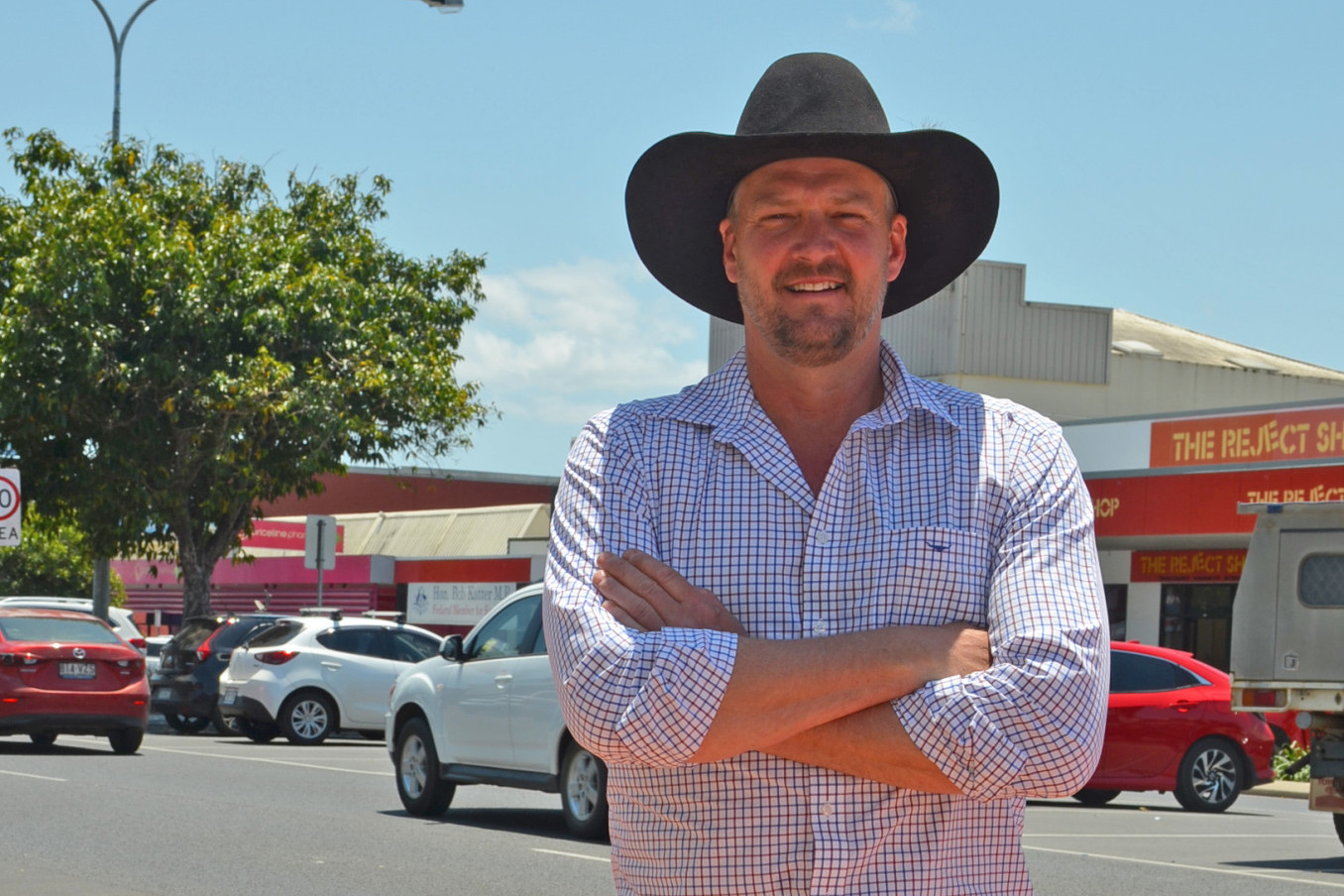 Bruce Logan is a seventh-generation grazier from the Tablelands and has spent his life on the land with the "working class".
The grandson of Lady Pearl Logan and Sir Doug Logan, his family has been involved in the local community for more than a century, which he believes will benefit him throughout his campaign.
With his ear to the ground, Mr Logan has many plans in the pipeline if he is elected as Member for Cook, with the first being to put an office in the Cook electorate.
"The first thing we will be doing is moving the office back into the electorate itself because I think it is important that people can access us," he said.
"But besides that, over the next 12 months, I plan on being super active in the community, which is what I think we have been missing for quite some time."
Focusing on combatting crime, better roads and infrastructure, better maternity care, BlueCard restrictions in Indigenous communities and a bright future for farmers and food security, Mr Logan has a plan reflecting the "mum and dad businesses" values of the KAP.
He said he had already been in talks with locals about common issues in the region, and although he doesn't have all the answers yet, he is keen to start finding solutions.
"I stand in line with KAP's policies, including the mandatory relocation sentencing and the BlueCards, and that is something I really want to push," he said.
"We have a lot of Indigenous communities in Cook, which limits them to go ahead and prosper because of those restrictions with BlueCards and on the other hand, we look at roads and … we don't have food security in these communities because they don't have the infrastructure for roads.
"We need to put the focus back on the agricultural sector, which I am obviously heavily involved in, so that these communities can continue to grow and prosper.
"I've been listening to people and hearing their stories – the stories of families who have just had a baby and within 24 hours are sitting in the waiting room being ushered out of the hospital because they don't have the infrastructure."
Advocating for a new road from Mareeba to Cairns, Mr Logan is keen to push the alternate route after deeming the Kuranda Range Road "so incredibly dangerous".
When working in Western Australia, he said he would regularly fly for six hours between Perth and Cairns, and his managers in Western Australia put a fatigue management plan in place when driving the range back to the Tablelands.
"Part of the plan was for me to overnight somewhere, so I was fresh to drive that range because it is so dangerous," he said.
"You have superiors and bosses within the oil and gas industry saying this in WA, and they have only driven the range once in a caravan."
Member for Hill Shane Knuth has been by Mr Logan's side as he begins his campaign and is confident he will be the perfect representation for Cook.
Mr Knuth said his morals and passions align with locals and he can relate to everyday people.
"He's passionate, he's dedicated, and he has a great knowledge of locals and the fact that he hasn't even been officially endorsed yet and he is still out there talking to the grassroots people and understanding problems is great," he said.
"He is willing to address issues and not shy away from them."
Most Popular