20 October, 2022
Love and war in classic comedic play
ATHERTON Performing Arts is just days away from presenting their newest play, "Arms and the Man".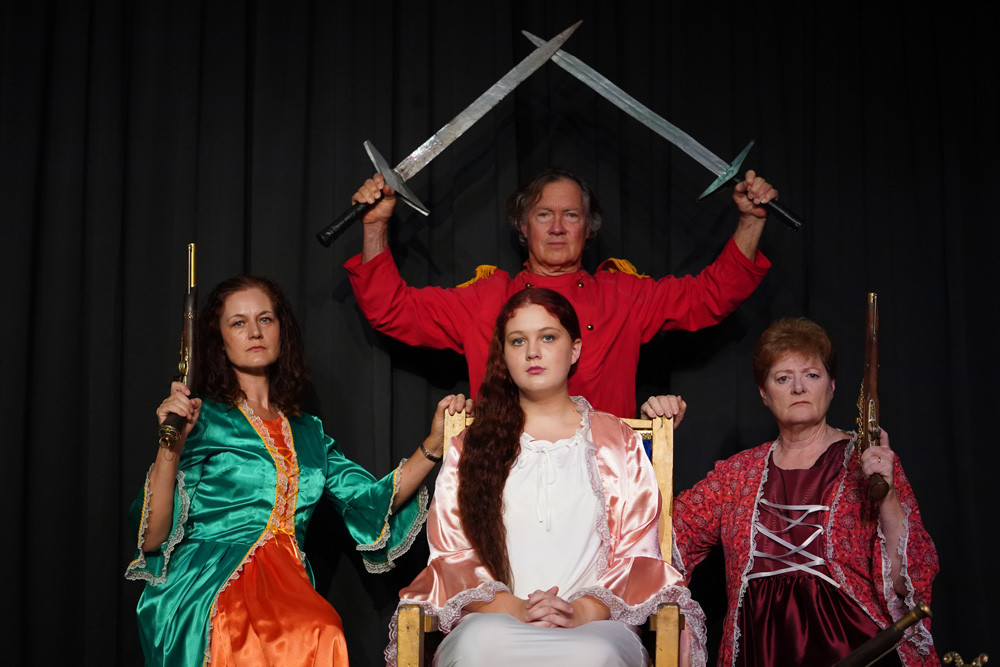 The play, which explores love, war and class stereotypes through comedy, will be performed over the next two weekends at the Silo Road Theatre in Atherton.

Written by literary giant George Bernard Shaw, the play is set in Bulgaria in the middle of a war with Serbia in the 1880s.
Director Jacqui Stephens said the classic comedy play followed the story of the glamorous and idealistic heroine, Raina.
"Raina has to face the realities of war when an enemy fugitive Captain Bluntschli lands in her bedroom," she said.
"Life becomes complicated when not only does her heroic fiancée Sergius return from war, but so does the fugitive and it becomes particularly tricky when Raina's maid Louka is thrown into the equation.
"Stereotypes of love, war and class are bounced up and down and turned on their head with themes of anti-love, anti-class and anti-war abounding but with a startling turn-around of events, love somehow manages to triumph in the end."
Opening night for the early birds is set for this Friday at 7.30pm before continuing with a Sunday afternoon performance at 2.30pm.
Next week, the last of the early bird performances will be on Thursday starting at 7.30pm with the remaining performances on Friday, Saturday and Sunday at 7.30pm, 8pm and 2.30pm respectively.
Bookings are available at www.athertonperformingarts.com.au or at Tableland Books, Vernon Street, Atherton.
Most Popular